Web Shop Manager - Manufacturer eCommerce
In an effort to make Web Shop Manager more Manufacturer friendly we have added the following features to the Dealer package (some are applicable to all packages)...
You can now block Dealers or other users from the free shipping option.

You can now force Dealers or other users to only have Invoice for payment method.

You can now set special messages for each step of the checkout for the Dealers or user groups.

Limit certain pages, categories, & products to specific groups.

You also still set Dealers and other users to tax exempt.

Alternate email for new order notifications. (in config settings)

Enhanced dashboard graph options to see your growth over longer periods.
In addition to our feature packed Google Maps integrated Dealer Locator, we make all fields optional so you can fill in anything or only fill in certain fields.
By:
Dana Nevins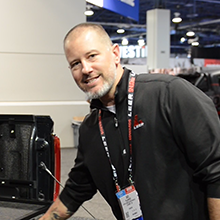 BEDSLIDE - Client Testimonial
"The best thing out of everything was that our sales went up. The new site had a better design, the checkout process was better, and ultimately achieved all of our goals. That site has been up for a year and a half and we're very happy with it, it's still awesome." - Jake Plappert