Entice Impulse Buyers at your Online Store
A solid merchandising strategy is a must when it comes to retail success in a brick & mortar setting, so why would this be any different for eCommerce? Setting up a store in a specific way that is meant to entice customers and convince them to buy more is not a strategy limited to physical retail locations; you can utilize these same marketing strategies on your eCommerce website for impulse buyers! The internet is inherently perfect for customers who tend to make "impulse buys." An impulse buy is purchasing something that you were not actively searching for; meaning you saw something interesting, and subsequently made a quick decision to buy said item. There are a variety of strategies you can implement on your eCommerce website to convince people to click that "add to cart" button, here are a few of them:
Close More Sales
Create time sensitive sales.You can see this strategy used at pretty much any given time in retail stores- whether it's Labor Day sales, deals of the day, or random clearance sales. It doesn't matter what the occasion is, making a banner that says something like "Sale ends August 15th!" will encourage people to click the link, venture further into your store, and possibly make a purchase. This strategy is effective because a lot of online shoppers will have the mentality of well I can't miss this deal, I better buy it while it's on sale, whereas if the product wasn't on a limited time sale they may have not been so inclined to buy it.

Utilize strategic product placement. There are entire careers dedicated to effectively setting up the layout of a brick & mortar store in order to generate more sales, and while it isn't as complex in an eCommerce environment, it can still be quite useful! Upon landing on your homepage, if a visitor sees a "popular products" section or a "clearance" banner, those are the things they are most likely going to click. Even if they came to your site looking for a particular product, this strategy can be taken advantage of! Put a "may we suggest" section on each and every product page with items that are relevant to what the customer was looking for. This is a great way to generate more sales by showing the customer things they may want, but didn't think about buying.

Embrace the power of free shipping. Free shipping is like the holy grail of online shopping. Often times people will be on the fence about buying a particularly expensive product, but as soon as they see free shipping it's all systems go. The word "free" has a powerful effect on shopper, both online and offline. Even if they aren't getting the product for free, the very idea of some part of the transaction being free can be too good to pass up. You can even combine the time sensitive sale strategy with free shipping to achieve better results! Periodically offer free shipping on purchases over a specific amount for a limited time, and people will be encouraged to buy that item now instead of waiting until later and possibly getting it elsewhere.
There is much more to designing a website that will successfully generate conversions than meets the eye. Creating a website that will effectively guide customers to important products or pages that are more likely to convince them to make a purchase is not a must, but why avoid doing something that can potentially increase overall revenue? Not only that, but customers are more likely to come back to check on your eCommerce store if they know that you regularly offer great sales and free shipping!
By:
Dana Nevins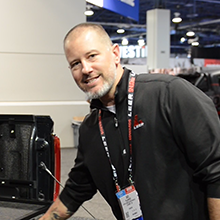 BEDSLIDE - Client Testimonial
"The best thing out of everything was that our sales went up. The new site had a better design, the checkout process was better, and ultimately achieved all of our goals. That site has been up for a year and a half and we're very happy with it, it's still awesome." - Jake Plappert