Increase sales with clear eCommerce Product Images
The imagery on an eCommerce website is extremely important to the amount of success, and conversions, that site will generate. The customer does not have a tangible product to hold or inspect, and as such it is the responsibility of the website itself to provide high quality eCommerce product images, and general eCommerce images throughout the site. The speed and impatience in which people generally surf the web (most people just scan content on pages instead of reading lengthy paragraphs), means that images provide you with a unique opportunity to quickly impress and capture the attention of potential customers.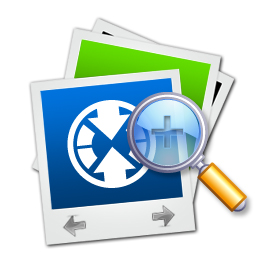 Utilizing eCommerce Product Images to Lead Sales
While there is no way to absolutely guarantee that your imagery will appeal to everyone that comes across it, there are general guidelines that you should always try to follow in order to maximize the effectiveness of your eCommerce product pictures.
Take the time to take your own professional quality photos. While it may seem easier to just hop online and search for images that resemble the product you are selling, this will ultimately lead to less conversions. Utilizing eCommerce product photography in a way that is aesthetically appealing to visitors is a simple and effective way to increase the level of trust customers feel while browsing your site, and stand apart from competitors that do not put as much care into their website's product images.

Offer more than one view! Once again, site visitors have nothing to depend on when it comes to inspecting a product other than the images provided to them. Offering multiple views from different angles is the best way to give customers as close to an in-store shopping experience as possible. If possible, it is also a great idea to include a shot that puts the product into scale. For example if the product is a bag of some sort, include an image of a person holding it. This will allow the customer to judge the relative size of the product.

Lightbox Zoom or enlargeable images are fantastic ways to add a level of interactivity and functionality to your eCommerce site images. Light Box zoom is a popular feature that allows you to create enlarged image views simply by hovering over the thumbnails. Not only does this look impressive to the visitor, it also allows them to browse with fewer interruptions or distractions. Once again, this feature is an attempt to simulate a shopping experience in a brick & mortar location.

Include everything that comes with the purchase. If you're selling something that comes with a variety of separate parts or components, include an alternate image view that has everything laid out for the customer to see. They will be much more excited and inclined to make a purchase if they actually see everything that they will be getting, instead of just reading the specs in the product description.

Always include the alternate text tag in the code for product images for eCommerce. Refraining from doing this will effectively make the image invisible to Google or any other search engine. Using relevant keywords in the alternate text tags is a great way to boost your SEO efforts and increase visibility.
Help Yourself- Take Pride in Your eCommerce Website's Imagery!
The biggest obstacle that needs to be overcome in operating an online store is the fact that the potential buyer can't actually hold a tangible item and inspect it for themselves. Having multiple eCommerce product pictures, from a variety of angles, is the next best thing. Invest some time into taking your own pictures of the products you offer instead of pulling them from a manufacturer's site, it looks better and legitimizes your company in their mind in the process. It's the sum of the small things, such as enlargeable eCommerce product images and detailed eCommerce imagery that will sway the visitor into making a purchase and ultimately boost your conversion rate. While taking the time to do all these things may not be the easy way out, effectively utilizing all of these tips for website product images will generate traffic and boost sales.
By: Dana Nevins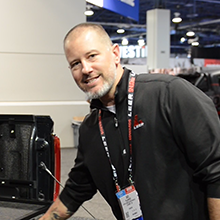 BEDSLIDE - Client Testimonial
"The best thing out of everything was that our sales went up. The new site had a better design, the checkout process was better, and ultimately achieved all of our goals. That site has been up for a year and a half and we're very happy with it, it's still awesome." - Jake Plappert