Reader's Rides For Automotive eCommerce
What is Reader's Rides?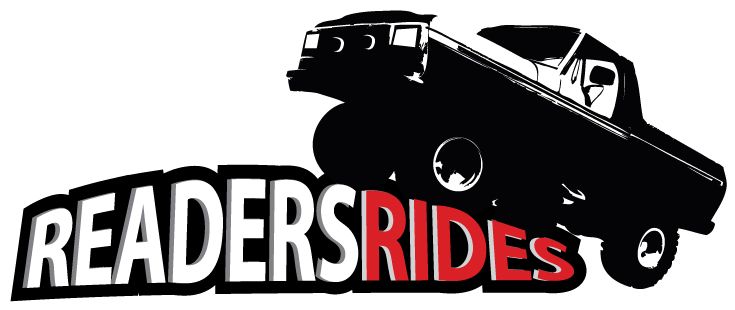 Reader's Rides is a comprehensive profile that can be built by registered users of a website, and allows them to keep track of cars they are building and show them off to other users. Complete with pictures, descriptions, and lists of parts used in each project, the Reader's Rides section functions as an online community. The overall idea for this feature has been requested periodically by numerous clients in the automotive eCommerce industry, with the idea being an easier way for registered users to manage and keep track of their favorite hobby. While this idea has existed in various forms, integrating it into the back end of our CMS to be used so easily is groundbreaking. In our never ending quest to provide our automotive eCommerce clients with dynamic and powerful features presented in a fresh and easy to use fashion, we are now offering Reader's Rides as a standard feature for automotive eCommerce websites.
Offer Your Users Something More with Reader's Rides
The idea behind the Reader's Rides section is to offer a whole new layer of interactivity to your automotive eCommerce store. Essentially, it's a feature that allows registered users to create their own personalized profile page that displays their individual custom car projects. Users can even browse through other users' profiles to check out what other people are doing and find inspiration for their projects! This profile will include creative names, pictures, and a section for more advanced specs in regards to how you've customized your ride. This isn't just a feature to show off what you've built though; there is also a "My Wishlist" section so you can plan what parts are needed in order to finish your project and assemble them in one place. That way, once a customer has the time and money necessary to add the next part; it can be easily located and added to the cart without the hassle of looking through hundreds of items.
In the world of e-business, keeping people on your website can do nothing but good for the success of your company. Giving car enthusiasts a place to engage in and satisfy their hobby is a great way to do this. Our Reader's Rides feature will allow users to virtually build an entire automotive project and tag desired items through your inventory. Parts & accessories placed in the wishlist section can be added to the cart and purchased with a few clicks of the mouse, giving people incentive to remain on your website and use you as their primary supplier. Progress can be shared with others who have an automotive ride profile, and there's a comment section where you can give or receive constructive feedback on projects. Whenever a car has been completed, there is even an option to mark it as "for sale", and options to place an offer or communicate privately with the seller.
Build a Custom Reader's Rides Profile
Building a profile within our Reader's Rides feature is a quick and easy process. The front page of the profile will display all of the user's cars and a thumbnail of said car if they choose to provide one. From here all it takes to create an entirely new page for a separate project is a click of the "add new" button. In each individual page there is a slew of detail fields that can be filled out, some of which include:
A creative name for the project, such as "Grocery-Getter" or "Dream Car"

A description field to explain the purpose of the project and some of the basic, less technical details of the car

Year Make Model identifier, transmission details, and a section to list custom features or accessories you have added

Multiple images of the car and captions to go along with them

A comments section where the projects or hobby in general can be discussed with other enthusiasts
Not only can a personal profile be built with relative ease, but browsing through what others have built is no sweat either. Sort the list by make and model in order to find similar projects to your own, and maybe some inspiration as well. If you see something you like on someone else's page, adding that automotive part or accessory to your wishlist is as simple as a click of the mouse.
The Reader's Rides feature will increase traffic and sales on your automotive parts & accessories website. Creating a sense of community for your user base gives people a reason to frequent your site instead of others, and offers your users a genuinely engaging online shopping experience. For more information on how Reader's Rides can do great things for your automotive website, feel free to contact us!
Boost your conversion rates to 50% with Reader's Rides!
By: Dana Nevins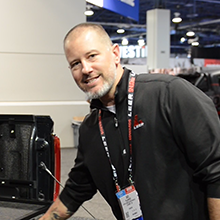 BEDSLIDE - Client Testimonial
"The best thing out of everything was that our sales went up. The new site had a better design, the checkout process was better, and ultimately achieved all of our goals. That site has been up for a year and a half and we're very happy with it, it's still awesome." - Jake Plappert