Website Wireframes & Custom Sitemaps
The team at Web Shop Manager firmly believes in the power of planning and strategizing concepts in order to produce a final product of the highest quality. Too often web design companies will put all of their effort into the aesthetics of a website, and worry about functionality after the fact. That is not how we operate; at WSM we will begin your process by building a Website Wireframe. This ensures that your site will be built efficiently and work properly when it is time for launch.
Conceptually, a website wireframes are like the blueprint by which your website will be designed and built. We work with you, take the creative visions you have for your eCommerce site, and make sure that every page layout used on your site is exactly what you want. Taking the time to wireframe your website allows us to frequently address numerous structural questions and concerns that more than likely would have been overlooked otherwise.
While it is always possible to use templates for website wireframes, in order to make sure your website is put together properly, why bother with a template when you can make your vision a reality with our custom website wireframes? Created specifically for you and your online business, a custom eCommerce package with WSM will include a wireframe put together specifically for your business plan. This wireframe will include:
A home page layout complete with explanations on the functionality of the different areas

Visual representation of key internal site pages

Map of the structures of your category and product pages

Page layouts of site modules; such as your news or blog page
Before your website is built you will have the opportunity to give us feedback on the website wireframes we have presented to you, and discuss any alterations or tweaks that you would like to see. After all, our goal is to give you the site you envisioned at the start of the project.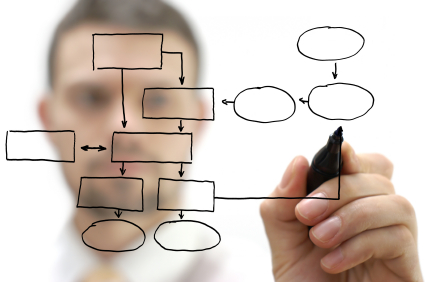 Okay, but what is a sitemap?
A sitemap is an outline of all the pages on a website and the ways in which they are interconnected. It is useful to both users and your SEO value, because search engine bots will crawl the pages and a sitemap makes finding them easier. If your website is relatively new and does not have much interlinking, a sitemap will allow Google to find and crawl pages that otherwise would have gone unnoticed. The reasoning behind this is actually pretty simple; since a sitemap is technically a single page that contains all the links on your entire website, a search engine will hit it and index every single page on your site! Without a sitemap it is very common for certain pages to get skipped over, which will hurt your page rank in the long run.
Building a robust and detailed sitemap prior to launching your website will ensure that your entire site is set up exactly the way you want, from top to bottom. This will guarantee that the layout is as functional and immersive for users as possible. When the time comes to expand your website and add new pages, a sitemap will be a lifesaver. Since it offers a birds eye view of the entire site, you will be able to find the most relevant and effective place to insert your new web page. A detailed sitemap is included in the package purchased with Web Shop Manager and includes the following:
Visual representations of each page and how they are interconnected

Color coded details, complete with a legend, so you can quickly identify the function of each page

Descriptions of the content that will be displayed on individual pages
Our team at Web Shop Manager will work with you every step of the way leading up to launch to make sure that your website is laid out the right way, and represents the vision you have for your online business.
By: Dana Nevins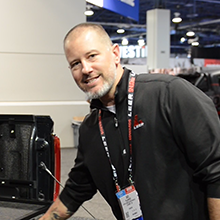 BEDSLIDE - Client Testimonial
"The best thing out of everything was that our sales went up. The new site had a better design, the checkout process was better, and ultimately achieved all of our goals. That site has been up for a year and a half and we're very happy with it, it's still awesome." - Jake Plappert