Simple Content Management System for Product Listings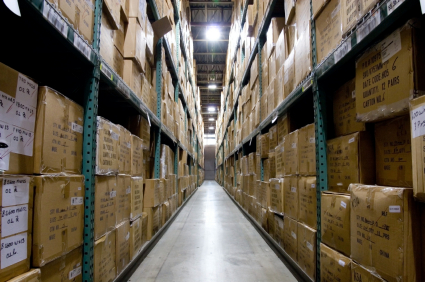 Managing 10s, 100s, or 1000s of products from one intuitive dashboard has always been what Web Shop Manager™ (WSM) has offered to our clients. From that simple idea, we continue to improve WSM (eCommerce CMS) based on client and staff feedback and suggestions. Listening to those recent suggestions we have added a simpler product update feature that will save time, and just makes good sense.
The new easy to use Content Management System enhancements come in the form of quick product edits. Previously to edit any portion of a product listing you would navigate to the product, click edit, change the appropriate data field, and save your changes. Well this works great if you want to change the cross-sell/up sell feature or modify product options. Although, if you simply want to change a product name, or update the sale price, you can do that right from the product list!
Easily Manage eCommerce Product Listings With Our Simple Content Management System
In order to make it easier for our eCommerce clients to make more money instead of spending their free time updating products, our product listing screen has been enhanced for our existing eCommerce clients. This should look familiar:

However, you may notice that fields can be edited right from the Product listing page! Here is the scoop on what can be edited from this page:

1. Name- This is the product name displayed to the customers in the eCommerce product catalog.
2. Tax- If the item is subject to tax, the tax check must appear.
3. Price- The normal price of the item.
4. Sale- If set; this will override the price field when a customer purchases this item. The sale price will be displayed in addition to the normal price in product listings.
5. Stock ID- This is a custom stock identification number displayed to the customer.
6. Dealer ID- This is the identification number given to the product by the manufacturer.
7. Avail.- If the availability is set to Sold or Out of Stock, customers will not be able to purchase this item or add it to their cart. If the availability is set to Inventory, the display of the add to cart button is calculated based on the remaining inventory (8.). If the remaining inventory is (0), then customers will not be able to purchase this item.
8. Inv.- Current number of items in stock.
9. Hide- Toggle between hidden and unhidden. Hidden items are not displayed in the E-Commerce catalog.
Simply hover over the item you wish to change, click, and make your edits! There is no need to save from this screen. WSM will automatically save those product updates for you and they will be reflected automatically on the frontend for your customers.
In addition, from the Category List you can click on Priority to type in the desired value:

Did you ever think organizing your eCommerce product catalog could be this fun?
Product Management Tools
When you need the right tools to get the job done, make sure you talk to eCommerce industry experts, WSM. We have you covered from tiered pricing levels, custom eCommerce Web Design, and Website Development! Whether you are looking to break into eCommerce or are already established we're confident we can find a solution to match your needs with WSM. Contact WSM to speak with one of our eCommerce expert staff, or click to get a free web design quote, and begin exploring your options. We would be thrilled to provide your company with the same level of service & support that so many of our existing clients have enjoyed for years. Then you can start planning what you will do with all your free time!
By: Dana Nevins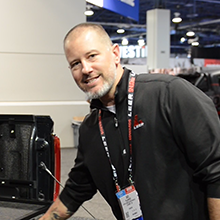 BEDSLIDE - Client Testimonial
"The best thing out of everything was that our sales went up. The new site had a better design, the checkout process was better, and ultimately achieved all of our goals. That site has been up for a year and a half and we're very happy with it, it's still awesome." - Jake Plappert