Web Shop Manager - Competitive Marketing Analysis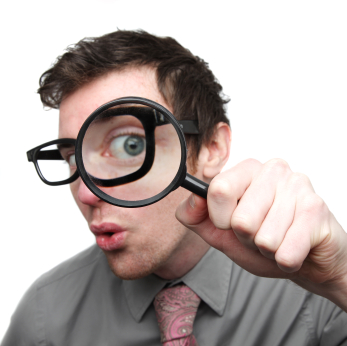 A competitive marketing analysis plan should be an integral part of your eCommerce business' strategy. There are many ways to start thinking about a marketing plan however; there are two very different schools of thought. The first is to make decisions based on instinct, while being influenced as little as possible by outside sources. Do not look at eCommerce competitors, and shoot from the hip.
The second looks at eCommerce competitors with an analytical eye, breaking down campaigns, and messages to determine where there is room for improvement. In my experience the most effective way to determine a course of action is by looking at where others have gone, and then making the best decision based on a significant amount of research.
In order to maintain our status as the most comprehensive Web Design Solution, part of our premium eCommerce Web Design Package includes a Competitive Marketing Analysis. The Competitive Marketing Analysis will assist in providing information about your current or under construction website, amongst a group of peers. We will also look for any buzz happening currently about your company or brand online, and help you determine where it would make sense to maintain online profiles. In other words, help to specify where your time and efforts will be the most effective online.
Look for Opportunities
The first portion of the report will examine Customer Experience, or how your customers are led through the site, and how that effects conversion. After all, the point of eCommerce is to make money. Any measure that you can take to increase online sales will be worth looking at further.
In addition, WSM will examine Search Engine Optimization SEO including organic and pay-per-click (PPC) campaigns. We will include information regarding Meta data and how to use it properly, as well as a glimpse at what your competitors are doing in terms of PPC campaigns.
The third component of the Competitive Marketing Analysis will include a Social Media assessment. This portion will take into account your current profiles, if any exist, as well as recommendations for profiles including approximate time requirements to help budget appropriately. You can also expect some tips and tricks, and great examples of jobs well done to learn from.
Looking at what others have done in terms of Customer Experience, SEO, and Social Media will reduce the learning curve and provide relevant examples of what is working well, and what can be improved upon. This report will provide you with a road map, and a tremendous amount of information to help with your online marketing efforts.
Define Goals from Scratch
Without establishing a baseline there will be no way to understand where you should go from here in terms of Internet Marketing. By assessing your current online presence, and that of a peer group, you will gain a solid understanding of how to help make your company more successful online. This 20+ page report is an invaluable resource to help solidify your online presence. This report will help you combine the phenomenal eCommerce features that WSM has with some examples of use that will take your eCommerce business to the next level in no time.
Over the years we have learned what differentiates successful businesses online. Using that knowledge base we design websites to our client's specifications making suggestions along the way. If you need fantastic eCommerce web design & development to set apart your company or brand, look no further for the boutique style web design firm that will take your goals and help them become a reality. Take the next step and complete our free webdesign quote form, or request a free website analysis to have a small taste of what you can come to expect from an eCommerce partner like WSM.
By: Dana Nevins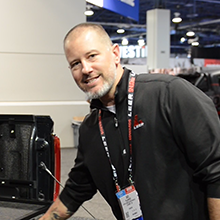 BEDSLIDE - Client Testimonial
"The best thing out of everything was that our sales went up. The new site had a better design, the checkout process was better, and ultimately achieved all of our goals. That site has been up for a year and a half and we're very happy with it, it's still awesome." - Jake Plappert