Web Shop Manager - Social Media Optimization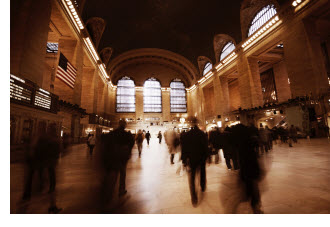 We all know there should be 26 hours in the day. Could that be a Christmas gift? No? Yeah, that's what I thought. We only have so much time in a day to dedicate to each task. The best solution is to make every move we make and every eCommerce blog post we write worth it. By focusing your available time and efforts you can increase your ROI significantly by marketing through social media.
You wouldn't buy a new Ferrari and then leave it out in the winter would you?! No, you would take the time to nurture your investment. Here are some ideas for making the most of your eCommerce presence.
1. Go Local – Claim your location and add photos, business hours, and as much pertinent information as you can.
2. Revisit your copy – Better Content = more traffic = more conversions = More Money!
Whether it's PPC (pay per click ad campaigns) or site pages, visit and refine your pages, being sure to utilize keyword research. This will keep the content fresh and you are certain to find a few glaring typos you didn't see the first time around.
Mega important to take advantage of Meta Descriptions, and Meta Keywords. Web Shop Manager's Content Management System (CMS) makes it incredibly easy to input this information. You could have this done for all your site pages in a morning's work.
3. Leverage your Web Presence – Want a group of participating, link sharing, interactive people that understand your brand and don't mind promoting it? If you are interested in more information on this subject, be sure to read "How to Cultivate and Retain an Active User Base for your eCommerce Blog".
Start with a core group of people you enjoy interacting with, start reading their blog, and leave thoughtful comments. Find them on Twitter, StumbleUpon where ever you both are, and connect. this is crucial when it comes to social media optimization.
4. If you post it they will come… - This isn't true! Sure organic traffic is bound to happen from keyword rich eCommerce blog posts. But don't leave it all up to Google! They are busy! Do your own promoting. Use every social network you have to cross promote. Creating a good social media marketing strategy will help drive traffic to your site - think of the millions of people you could reach through the likes of Facebook, Twitter, and Pinterest.
LinkedIn – Update your status bar with a link to your newest eCommerce blog post article. If you belong to groups, find the ones that would benefit from your post and add a link to their news feed.
Facebook Fan Page – Set up your page so it automatically updates with your RSS feed. Of course this can be done manually too.
Twitter – Tweet a shortened link to your newest blog post. Use Hashtags (#) to specify keywords if they don't appear in your tweet else where. This will help people that use the search feature find you. For instance:
"Great deals on outdoor equipment! #kayaks #canoes #camping"
Oh, and do use invitations for people to connect with you, frequently, in your email signatures, business cards, print collateral, etc. With that being said you should connect with Web Shop Manager if you haven't done so already:
By: Dana Nevins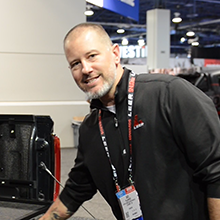 BEDSLIDE - Client Testimonial
"The best thing out of everything was that our sales went up. The new site had a better design, the checkout process was better, and ultimately achieved all of our goals. That site has been up for a year and a half and we're very happy with it, it's still awesome." - Jake Plappert