How to Grow a Small Business : Strategy, Advice and Tips for eCommerce
The abilities of your San Diego web design are endless, and when you have an e-commerce store with a lot of products, it can be overwhelming deciding the placement of individual elements from images to checkout.
Here we break down some simple e-commerce solutions that will grow your bottom dollar and your small business brand.
Strategy for eCommerce Business Growth: Checkout
Even though the checkout is going to be the last part of the shopper's experience, it should be the first aspect you consider for your San Diego eCommerce site after how to research automotive keywords. It's a must that checkout is free of distractions such as social media triggers and push notifications. You don't want people abandoning their carts to see what's going on in your Facebook feed.

Ways to Grow your Small eCommerce Business Online: Awesome Images
It's surprising how many e-commerce stores are using low-quality images to promote products. If you take the photos yourself, then be sure you use the best techniques and tools such as mounting systems and lenses. Spend as much time as you would in preparing for the Sema automotive show in Vegas
If you aren't confident in the pictures that you snap, then consider hiring a professional photographer or find images that you can use from manufactures and other sources. A quality product image will get more attention (and conversions) that one that appears like an amateur was behind the lens.
If you aren't sure where to find the images that you need, then contact a San Diego automotive marketing company that has experience in e-commerce and schedule a consultation to learn more about where to look.
Small Business Growth Strategies: Include Tutorials
Whether you have higher or lower prices than the competition, it's important that you offer an explanation. Letting people know you have low costs because your overhead is small or high prices because you offer 24/7 customer support will be helpful when they are comparison shopping, and they'll factor your reasoning into their decision. In some cases, people will be more than willing to pay a higher amount for a product if it comes with a tutorial, while others will always go for the lowest price or wait for a coupon.
Grow your Business Fast by Being Reliable and Transparent
Detailed information on improving online sales is like gold these days because of the amount of research consumers do before they make a purchase. There is so much product info available that when you find a reliable source that has a lot of it, and it's broken down in a way that is understandable, customers will give a sigh of relief. Consumers want a place that they are familiar with and can trust when it comes to data, and when you provide this, you'll notice the ROI.
Of course, these aren't the only e-commerce solutions that you can apply, but by starting now, you'll soon discover more areas that demand attention and can improve your bottom dollar.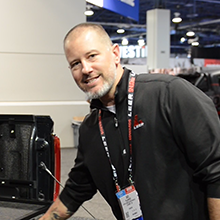 BEDSLIDE - Client Testimonial
"The best thing out of everything was that our sales went up. The new site had a better design, the checkout process was better, and ultimately achieved all of our goals. That site has been up for a year and a half and we're very happy with it, it's still awesome." - Jake Plappert