3 Case Studies of Successful Ecommerce Email Marketing Campaigns
A significant amount of e-commerce stores have caught on to the fact that email marketing can drive around 25% of their revenue – that is, when you have a successful campaign in motion.
In fact, email can drive more sales than social media and display ads combined.
With that being said, that doesn't mean that all emails sent out will get these results.
The problem with most emails
While e-commerce companies realize the impact that email has on the consumer, many of them don't understand how critical it is to use more advanced tactics.
Most online stores will use an ad that looks like this: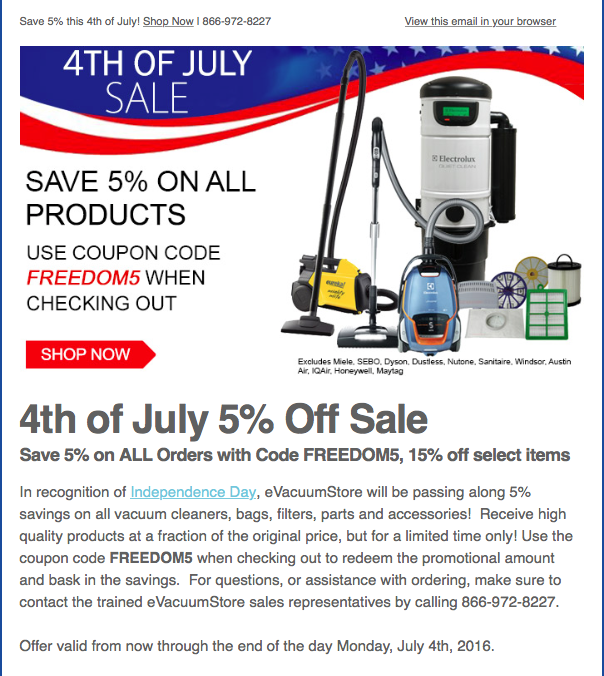 Now, it's not necessarily a bad email (and it might even get gain 5-10% in revenue).
The problem is there is nothing unique about this email when comparing it to the others that are sitting in your inbox. It doesn't identify well with the consumer because it is generic and designed to be sent to the masses versus an individual segment of people reducing the chance your best shopping cart platform gets the chance to perform.
Now let's look at a few case studies that teach us how to do it with an edge.
Case Study #1: Target the right groups like Clinique and The Gap.
Even if you're in a small niche market, you can still break down the needs of customers and target them in your email campaign. Lots of big online companies do this, and two great examples are Clinique and The Gap.
Instead of sending an email blast like the one above to every customer on the list, they break it down by category.
Here's an example of two emails ads sent out: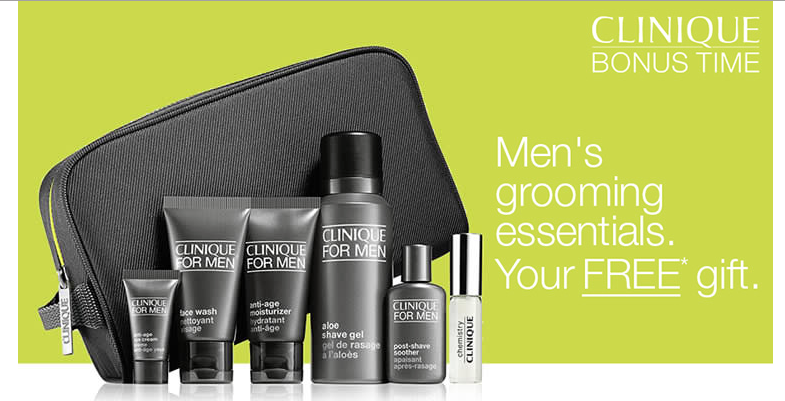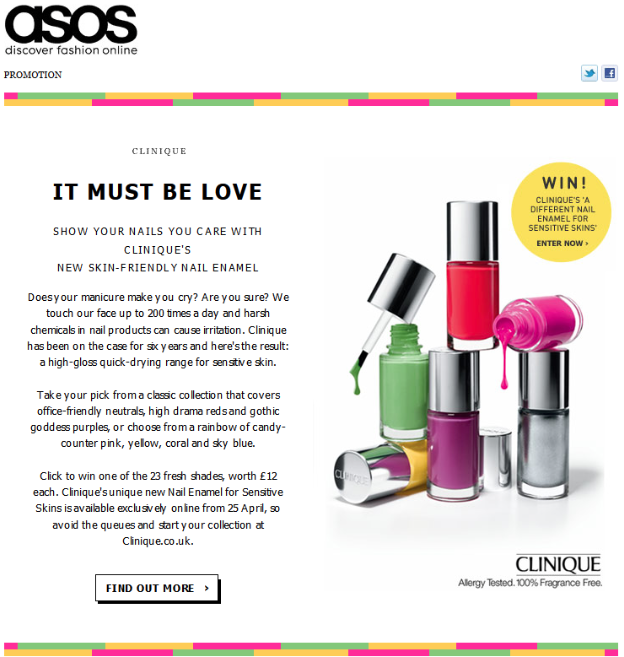 It's pretty easy to see who they're targeting in the different emails, and you can bet that they used data such as purchase history and gender to decide who the best candidates were on their list to receive these ads.
What to take away:
Instead of focusing on one big email blast, start targeting customers based on their personal interests within your online store.
You can use gender, purchasing history, repeat areas they've shown interest, and age.
Case Study #2: Personalize your email campaigns like Amazon, Web Shop Manager, and Vistaprint.
We began the case studies with segmenting your customers because once you know how you'll be dividing them for your email marketing campaign, it will be easier to get personal and tap into their interests, enhancing the profitability index.
The team here at Web Shop Manager embrace this method of email marketing, just like Amazon, Vistaprint, and others that have seen the results of personalizing emails.
The process works by having a strategic email campaign that goes something like this:
Send a welcome email with an engaging subject line, links, a special offer, the brand's story, and social media invitations.

Invite people to browse your store.

Send product suggestions based on previous purchases and browsing history.

Upsell customers as they go through the buying process.

Send thank you emails after the purchase with more product ideas.

Include product suggestions in the shipping and receipt email.

Utilize abandoned cart, category, and check out emails to recapture sales.
The emails styles above are only a portion of the letters that Amazon sends out, but what makes each of them so effective is that they use data based on the person whether it's buying history or age to enhance the personalization of the message.
They don't just blast these out. They have designed a specific blueprint for each customer to ensure they're getting the best ROI.
What to take away:
Pay close attention to the history of your customer whether they abandoned a cart or they simply browse a category often with no purchases. And then use this information to make it personal.
The more you learn about the intent of your customer, the more refined your emails will be (and the more conversions you'll get).
Case Study #3: Make the most of your abandoned cart emails like Envelopes.com and Amazon.
We know, we know, more Amazon examples. Well, they are a pretty powerful force in the e-commerce world. However, there are a few other companies that have gotten the abandoned cart email right (and some of them did it before Amazon – gasp!)
While most companies will send one or two abandoned cart emails when the customer has left during the checkout process, Amazon and Envelopes.com know that there is a more productive way to do this.
Abandoned category emails will relate to customers who are browsing certain categories such as fishing or cooking, but not making a purchase or adding anything to their cart. Recapture their attention by sending an email with suggestions even including a website design strategy.

Abandoned cart emails will nudge the customer who has added items to their cart, but hasn't moved towards checkout yet.

Abandoned checkout emails are the ones most e-commerce stores use and they are intended to recapture the sale after a customer has left in the middle of the checkout process.
By utilizing these three styles of abandoned customer emails, you reach more people and have a much better chance of keeping the sale moving in the right direction.
What to take away:
When it comes to abandoned cart emails, think outside the box and expand your reach as people go through the process of reaching the checkout.
Don't just wait for them to get to the actual process of clicking the "buy" button.
If you want to know more about how to drill-down your abandoned cart emails, then stay tuned because we have a special bonus article at the end of the series that gets into the nitty-gritty of it!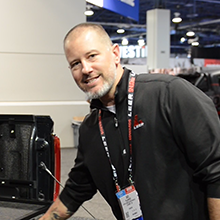 BEDSLIDE - Client Testimonial
"The best thing out of everything was that our sales went up. The new site had a better design, the checkout process was better, and ultimately achieved all of our goals. That site has been up for a year and a half and we're very happy with it, it's still awesome." - Jake Plappert