Strategic Ecommerce Email Marketing Funnel Stage 3: Lapsed Customer Emails
So far we've discussed the two email marketing funnel stages: Interested and engaged.
In 'interested', we've got the attention of a potential customer, and they've signed up to our email list, but they haven't made a purchase yet. Our job is to reel them in so we capture that first sale.
In 'enagaged', our customers have already made a purchase, and the mission is to keep them engaged with our brand, so they continue buying over and over.
Now it's time to move on to the third and final stage: Lapsed
At this point of the journey, we'll be reaching out to customers who have disengaged with our turnkey e-commerce store by not opening or clicking on emails, and they have stopped purchasing.
The objective of this stage is to recapture the attention of your audience and get them involved in opening emails and purchasing again.
There's no reason to be alarmed when people start ignoring you – trust that it happens to the big online stores as much as it does the start-ups. You can't please all the people all the time. As new e-commerce stores and better advertising opportunities pop-up on social media, you'll lose the attention of your customers from time to time.
Luckily, if you've got the right email marketing campaign set up, you'll have a strategy in place when you need to reactivate those buyers who have dropped off.
Reengagement emails
Your primary focus here is to target a segmented group of customers based on aspects like purchasing habits (or perhaps lack thereof in this case), the last time they opened an email or the last time they clicked on a link.
For example, you can choose to send a reengagement message to someone who hasn't opened an email for two months. You can also go based on the last time a purchase was made via an email link.
You can have multiple reengagement email campaigns going out at the same time to your different segments showcasing items in a category they've shown interest in.
Here are a few of the various emails styles you can use in your campaign:
Offer incentives that make it worth their while. When you want people to click on the links to your website, you need to give them something in return. Write an engaging blog post that adds value to their day, provide a free video course on a trendy topic, or give them discounts.

When it comes to incentives, think of them like a candy trail that helps guide customers back to you. Imagine walking down this candy-covered path when you come across your first sweet discount of 15% off.

This is not bad, so you keep moving forward to find out the product you want comes with a free video tutorial, and there is a contest going on to win all of the accessories. Now you're motivated.

Keep the candy in front of your customers through games, sweepstakes, discounts, and engaging information and you'll get people excited to see your emails come through.

Send out surveys to get feedback. You can simply ask people in your reengagement email why you haven't seen them in a while. Send a survey or a short questionnaire and don't forget to give them that sweet incentive for filling it out.

Give them an offer they can't refuse. Now you don't have to be as aggressive as The Godfather, but you should raise the eyebrows of even the most stubborn shopper with this offer.

Get as high as 75% off, give away gifts, and think outside the box. Yes, you might lose a little money or just break even, but you'll also reactivate a customer and get them back on your site.
Here's an example from Bath & Body Works that grabs attention: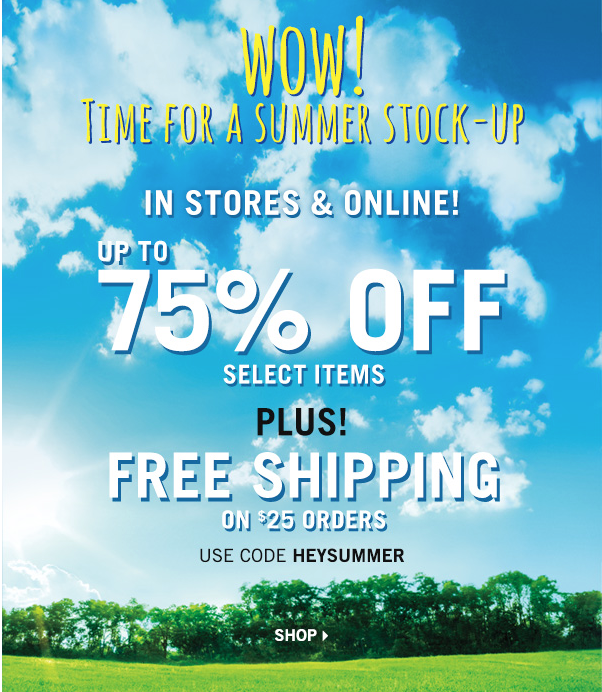 Now that we've looked at the emails and what should be included in them, it's time to dig into the most efficient order to send them in.
Reengagement email campaign
When it comes to your reengagement email campaign, you want to stick with a format that's effective and doesn't waste a lot of your (or the customer's) time. Here's an example of a layout that you can use.
Email #1: Where have you been? We've missed you.
Here you can pull out the emotions and try to get customers to link back to your e-commerce site.
Here's a great example from Zazzle. They use an adorable puppy that can make even the coldest shopper warm up and feel a little guilty about not visiting. Plus, you have your incentive of ten dollars off that you can use now by easily clicking on the yellow shop button.

You can also take the time to show them images of specific products that you think they would be interested in based on their buying history.
Email #2: Start asking questions.
In the second email, you can send a survey attached to another incentive asking why they haven't been back to visit. Make sure that you keep the questionnaire short and to the point so that you get the info you need, but don't irritate the customer you're trying to regain.
Some companies will combine the first and second email to shorten the length of their campaign, but ultimately the choice is up to you.
Email #3: Give them an offer that will turn heads.
Now is the time to bring out the big guns and give them something like 75% off or a free gift. You want them to do a double take when they see the offer because it doesn't seem real. They may even think it's a misprint.
Email #4: Remind them of the deal and let the countdown begin.
Now it's time to remind them of the major promotion you offered in the previous email and let them know they have exactly one week to stay on the email list.
Create a sense of urgency so they make you a priority.
Email #5: Let them know they've been unsubscribed.
After this many attempts, it's time to (kindly) unsubscribe them. Stay lighthearted in this email and be sure that you give them a link to get back on the list in future.
Now it's time to use these practices and reactivate those customers that have bowed out for the last few months.
Good luck!
Be sure to come back next time when we look at successful e-commerce email marketing case studies.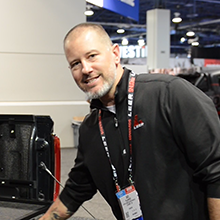 BEDSLIDE - Client Testimonial
"The best thing out of everything was that our sales went up. The new site had a better design, the checkout process was better, and ultimately achieved all of our goals. That site has been up for a year and a half and we're very happy with it, it's still awesome." - Jake Plappert