A Guide to Writing Meta Title Tags and Descriptions for SEO
While there's been much debate about the importance of meta keyword tags in 2016, some meta tags still play a very solid role in your SEO efforts and should not be ignored. For starters, your meta descriptions are the first thing people see when their search results are pulled up. It's those 160-220 characters you see before deciding which website to click on.
Some meta tags are only written in HTML code and won't be viewed by people, but are provided to explain to search engines what your content is about so that they know where to index it.
Here we're going over a few simple steps that you can apply today to improve the optimization of your meta tags, as well as amp up your click-through rate (which means more conversions!).

Put important words first
Both bots and humans are going to hone in on the important keywords first. Even though 160-220 characters doesn't seem like a lot, you would be surprised how many people stop reading at about 50 characters. And crawlers don't always scan the entirety of the meta description if it gets a little long. You won't be penalized for having a long description or tag, but don't expect them to get to the keywords if they are at the end.
Don't create duplicate meta tags
Be sure that every meta tag you write is tailored to your content and is unique from other pieces. If you have duplicate descriptions, this can effect getting indexed by Google because they'll feel the content is not relevant. By paying attention to your meta tags, you'll boost your SEO efforts and give your customers the indexing and information they need to click-through and see what you have to offer!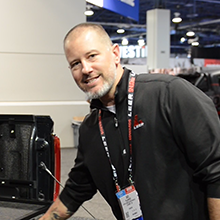 BEDSLIDE - Client Testimonial
"The best thing out of everything was that our sales went up. The new site had a better design, the checkout process was better, and ultimately achieved all of our goals. That site has been up for a year and a half and we're very happy with it, it's still awesome." - Jake Plappert