How to Handle Negative Online Reviews: Be Professional, Prompt and Present
Negative reviews are inevitable. Just go ahead and accept that you won't be able to please every person. And these days – customers love sharing their bad experiences whether they're legit, or they've been exaggerated. It makes sense for this be part of the planning stage of how to start your own e-commerce website.
While you might just brush off the negativity, the truth is, you need to have a plan when these occur. One reason being that bad reviews can actually outrank your website. Also, potential customers will read those reviews and create an opinion about your business.
Here are a few strategies to help you combat negative reviews so that you gain sales, and don't lose them.

Ignoring reviews can be fatal to your ecommerce site
If you don't have someone researching your business online, then it's time to get involved. It can be easy to neglect what people are saying about you on other sites and social media, but one bad review can damage your brand. This product data for your ecommerce web shop will prove invaluable over time.
And you may not even know it's out there.
Google your brand's reviews and read what people are saying about you. Not only will this give you some tremendous feedback on how to improve your business, but you'll spot the bad eggs and can start doing damage control.
Be proactive in resolving the issue
Don't sit on your hands when it comes to negative reviews. The faster you start addressing the issue, the sooner it will go away. Have a plan in place for customer service to handle these reviews from sending an email with a percentage off their next purchase, free shipping, or offering them a gift card.
Find what will be most effective for their situation and you might just find that underneath a bad review, they have let people know how prompt you were to correct the problem.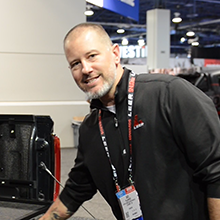 BEDSLIDE - Client Testimonial
"The best thing out of everything was that our sales went up. The new site had a better design, the checkout process was better, and ultimately achieved all of our goals. That site has been up for a year and a half and we're very happy with it, it's still awesome." - Jake Plappert