2016 Email Marketing Guide: Tips and Best Practices
If you are an online retailer who is not taking full advantage of email marketing in your e-commerce store, then we can almost guarantee you are missing out on a whole lot of potential revenue each and every month.
No exaggeration.
Email marketing is one of the most overlooked and yet most profitable methods of marketing an online store, with an almost instant ROI on your campaigns once you have them set up correctly.
This topic is so important, we have decided to dedicate an entire series to email marketing for Ecommerce.
Here's a look at the emphasis being placed on email marketing today because of its proven effectiveness: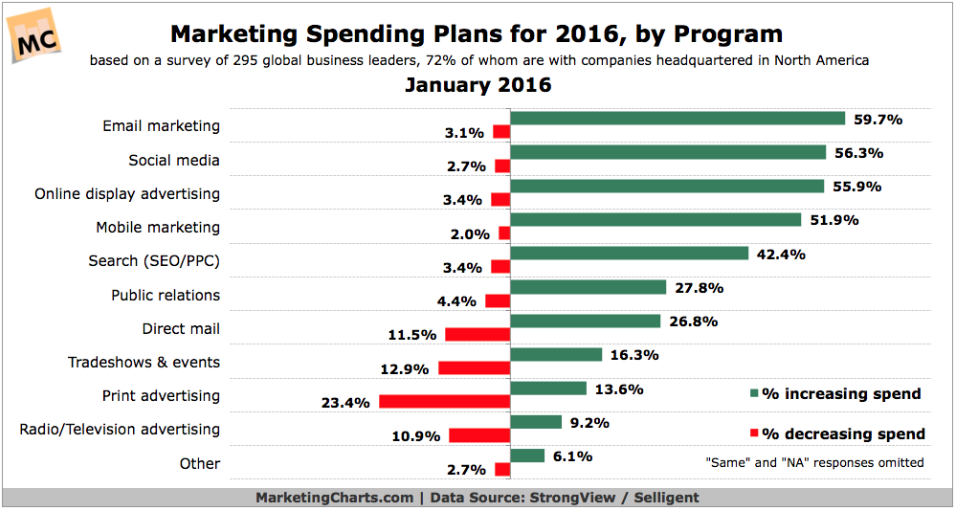 We advise that you bookmark this post now, as you will want to come back and use this series for reference. We will cover everything you need to get your email sequences set up, automated and making money for you on auto-pilot month in, month out.
The series will cover:
What makes a perfect email, and exactly how to write your emails for maximum ROI, customer retention, loyalty and relationship building.

The complete list of tools you will need to set up your campaigns (no need to guess or test new software – we have done all that for you).

The critical '3 Stages of an Ecommerce Email Marketing Funnel' that quite frankly you will be getting it wrong without.

An in-depth look at several successful Ecommerce email marketing case studies, so you will know for sure that this really works.

How to create your very own email marketing strategy.

An in-depth look at the different types of Ecommerce emails that you should be sending, including manual and automated (triggered) emails, cart abandonment and more.
Why focus on Ecommerce email marketing at all?
Of course, you might be thinking 'why is this important to me?'
If you're running a successful store, you already have a thousand things to worry about and several marketing campaigns to manage - so why think about email now?
For starters, email marketing has one of the highest and most instant ROIs of any marketing channel. In addition, email marketing helps you:
Build relationships with your customers, making them more likely to trust you and come back to purchase more items more often.

Increase your customer lifetime value (CLV).

Segment your customer database, delivering more targeted, relevant marketing messages to your audience (leading to more sales).

Increase your ability to spend more on customer acquisition, as you are more confident in a) selling to more new customers and b) selling more to previous and existing customers over a lifetime of business.
What kind of email campaigns will we be learning?
Email for e-commerce splits into two categories, across three stages of customer development.
The two main categories of email are manual and automated (triggered).
Your automated campaigns will be the lifeblood of your email marketing sales system. The emails trigger automatically depending on how different customers interact with you and your store, at various times.
Once they are set up (as we will teach you how to do), they work for you around the clock, making sales for you while you sleep.
Your manual campaigns are no less valuable in both importance and profit, but they need to be sent out by your team at the correct time, harvesting the maximum revenue from a particular group of customers at a given time.
Here's an example of the optimal times to send to customers. As you can see, sending an email at 6am will have a very different reach than sending them at 10am.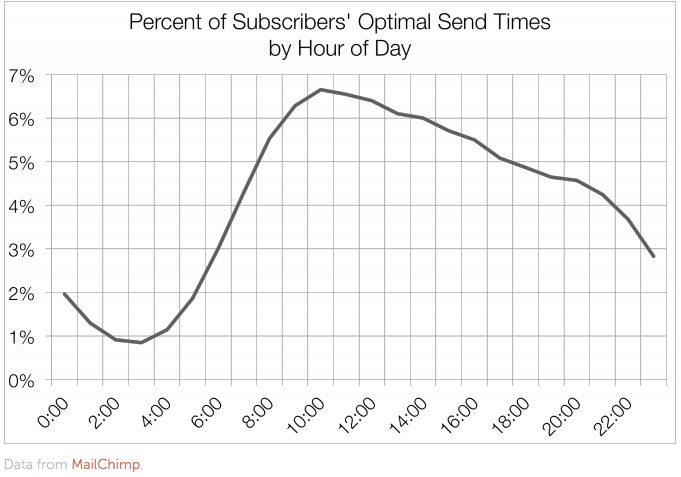 Examples of manual campaigns are promotions, targeted email blasts at list segments, one-off offers and re-engagement campaigns for lists that have gone cold.
The three stages of e-commerce customer development
The three stages of customer development are: interested, engaged and lapsed. It is essential that you recognize the exact stage your customers are in, and treat each group differently, according to their needs.
Failure to do this results in mixed messages and thousands in missed sales on your beautifully designed web site (unfortunately this is how most e-commerce stores treat email marketing). The good news is, we will be teaching you about all of this in the upcoming series.
Stay tuned and prepare to ramp up your sales right away
The second part of this series is the first 100% actionable blog, and it will cover the exact steps to creating a seamless and engaging e-commerce email, designed to increase engagement, build relationships and drive more sales.
Remember to bookmark this series, and refer back to it as you create a new, highly profitable email marketing campaign!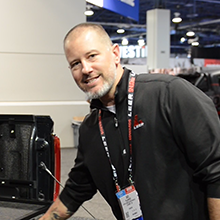 BEDSLIDE - Client Testimonial
"The best thing out of everything was that our sales went up. The new site had a better design, the checkout process was better, and ultimately achieved all of our goals. That site has been up for a year and a half and we're very happy with it, it's still awesome." - Jake Plappert