Are Fake Social Media Followers Hurting Your Sales?
Almost all online businesses will suffer from fake social media followers regardless if they invest in legit ads that provide them with likes, or they're trying to grow their online presence organically.
And if you wonder, what's the harm in fake followers? Well, there are a few reasons why you don't want them.
#1: They cost you time and money.
While you might have the mindset of the more followers, the merrier, that simply isn't the case. As you grow your online brand into the best car parts website, you'll want to focus on customers that convert.
Here's the hard truth – fake social media followers don't convert.
On top of that, as your business grows, you're going to have to spend time weeding out and removing all of those followers that congest your accounts.
And, you'll find that the more fake followers you have, the less you'll be engaging with the right consumers during those time-sensitive moments like promotional periods and holidays.

#2: Fake followers can lower your ranking.
Because of the lack of engagement fake followers protrude, you can even lower your rankings because it looks like you have a lot of customers on your list, and very few that are willing to like, share, and ultimately visit your ecommerce website platforms .
#3: You lose credibility.
When you finally get a few ideal customers to come to your Facebook page, they'll probably check you out, and that includes others who follow you.
Say, you have an auto e-commerce store for Chevrolet parts. What if all of your followers are from a country like India or Indonesia? What does that say to your ideal customer in San Diego?
Point being: Grow your social media accounts organically and engage with your customers on a regular basis. You'll learn pretty quickly who's legit, and who's hindering your progress.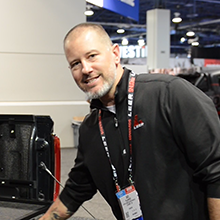 BEDSLIDE - Client Testimonial
"The best thing out of everything was that our sales went up. The new site had a better design, the checkout process was better, and ultimately achieved all of our goals. That site has been up for a year and a half and we're very happy with it, it's still awesome." - Jake Plappert