E-Commerce Management: Online Marketing Strategies
Managing an E-commerce website is no easy feat, and with it comes an abundance of trial and error.
And sometimes when we go searching for management strategies we're bombarded by long lists of ways to improve. It can feel like an information overload.
We've simplified it here with two places that you can focus your attention to ensure you're gaining more customers as you move forward. Plus, you'll be giving your employees more respect and the opportunity to show you why you hired them.
Focus on customer experience
The customer experience is one of the most critical aspects of running an online business, and you'll need to define this experience and develop a plan for everyone to follow.
Having a universal goal with your employees will be beneficial when working towards more sales and it will help build relationships with everyone involved from customers to employees to partnering businesses with great e commerce ideas.

Empower your employees
Whether you are the boss of one or one hundred, empowering your employees with the ability to make critical choices when it comes to their job will get you better results.
When you tell people exactly what to do all of the time, they'll stop taking responsibility for their work, because technically, it's your work.
You want employees to be excited about the outcome and look forward to seeing all of their sweat and hours pay off.
When you empower employees to get the job done their way, you'll not only save yourself time, but you'll get better results. After all, isn't that why you hired them?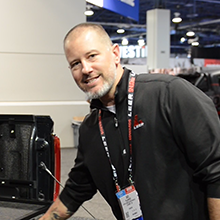 BEDSLIDE - Client Testimonial
"The best thing out of everything was that our sales went up. The new site had a better design, the checkout process was better, and ultimately achieved all of our goals. That site has been up for a year and a half and we're very happy with it, it's still awesome." - Jake Plappert