Build More Sales With These Eye-catching Web Design Strategies
The first web design you create (or invest in) will not be the final design of your website. Over time, part of your turnkey online business will cultivate and evolve, and web design trends and techniques will find a place within your site.
And you should never stop looking for innovative ways to represent your brand and stand out. After all, the more eye-catching your web design is, the more people you'll get to stick around and see what you have to say and sell.
Here are a few simple strategies that will amp up your design, and increase engagement levels.
Strategy #1: Use your negative space wisely.
White space is the element of design that isn't covered up with pictures, text, videos, ads, and other visuals. And it's critical that your web design uses this negative space wisely.
This space allows all aspects of your website to stand out as they should, and is more than the background of a page. It brings life to complex elements and gives the eyes room to breathe and soak in the information.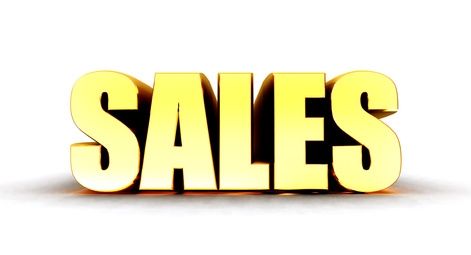 And it doesn't have to be white. There are plenty of successful web designs that use a variety of colors to express their brand.
So, if you want to clean up your design and give your website the nod to sophistication, then look at how you are currently treating the negative space.
Strategy #2: Start your web design with audience interaction first and layout second.
When web design was less transparent and more about the visual appeal, most people would start creating the layout based on their business model first.
Oh, how the times have changed!
Now, it's smarter to begin your web design concepts based on how you want your audience to interact with your brand whether you run an E-commerce store, or you're a dentist's office allowing patients to schedule appointments and pay online.
You can make a list of every element that needs to be included, and then work out from there.
Strategy #3: Entice people with a story.
Think of your web design like the intoxicating aroma that comes from your favorite baked dessert. In cartoons, they often illustrate this by placing a pie on a window's ledge and allowing the aroma to float through the air in the form of soft smoke until it reaches the nose of (in our case) the ideal customer.
The delicious smelling smoke slowly guides the person over the hill, giving them stronger notes of the apples, cinnamon, and sweet baked dough, until they finally see the prize – a mouth-watering, homemade pie.
Think of the pie as the product you're selling, and your web design as the sweet smell that draws customers in.
The aromatic smoke can be interwoven through each page of your beautiful web design, leaving morsels of information using a story-focused dialogue that evokes more emotion and human connection than straightforward facts (although, these should be included as well).
Strategy #4: Have unique icons.
You can really play up your brand and leave a memorable impression on your audience when you have a web designer create social media icons, buttons, and typography that match your site.
You can keep it simple like the Tropicana website which has very standard social media buttons but changed the color to green to match their brand. Or you can do something like Think Geek E-commerce store and have social icons that transform to a new color when you scroll over them matching the sci-fi theme they have going. There is no one determining factor that all best responsive e-commerce sites possess.
You can even go as far as to have your header buttons specially designed for you and represent the categories you're promoting.
While these touches on the details may not seem like a lot to you, trust that the more repeat visitors you have, the more they'll notice (and appreciate) that you're unique.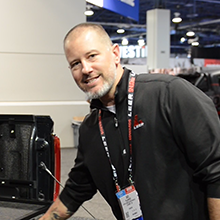 BEDSLIDE - Client Testimonial
"The best thing out of everything was that our sales went up. The new site had a better design, the checkout process was better, and ultimately achieved all of our goals. That site has been up for a year and a half and we're very happy with it, it's still awesome." - Jake Plappert