How to Double or Triple Your Content Marketing Output Using Guest Contributors
It's tough to keep up with our content-driven world online. And if you've wanted to enhance your content marketing output efforts, it might be time to look into guest contributors.
Here are a few ways they'll help double (even triple) your efforts:
Generating new material on a regular basis
By allowing guests to contribute to your car parts website, you'll get new material with very little effort on your part. Now, don't get us wrong, there will be some effort made on your part when it comes to selecting the best content and guests. But it won't be as time-consuming as creating all of that content on your own.
Utilizing people in the industry with fresh perspectives
Creating content isn't enough to keep your site optimized and engaging. You'll need fresh perspectives to shake things up and stay unique to the competition. Guest contributors can jazz up old ideas and give you a new look on upcoming trends of ecommerce website platforms.
Gaining a new audience within your niche
When you find a quality guest contributor, you'll be doing each other a marketing favor. First, you'll gain new traffic to your site that follows the person creating the content. In turn, your audience will get familiar with a contributor who is valid and adds value to your site. It's a win-win for both of you.
One note of caution when selecting a guest contributor is to be very mindful of their knowledge, the grade of material they put out, and always make sure you read what is being published.
Remember, they are acting as an extension of your brand, and you want to make sure they leave a positive impression on your audience.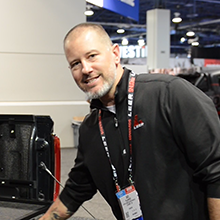 BEDSLIDE - Client Testimonial
"The best thing out of everything was that our sales went up. The new site had a better design, the checkout process was better, and ultimately achieved all of our goals. That site has been up for a year and a half and we're very happy with it, it's still awesome." - Jake Plappert