Data Standards and Business Requirements for eCommerce
The Importance of Using Expert Data Standards
There are hundreds of millions of vehicles on the road today, and it doesn't matter what corner of the automotive industry your e-commerce store touches, you have a market. The goal is to keep people there once they arrive and become a constant source for them when it comes to buying automotive supplies (or any complex data item from kitchen equipment to sewing machines to power tools).
In the broad spectrum, the way you keep your customers coming back is to give them a clean web design with clear images, apply effective SEO tactics, and provide complete and accurate specifications and product descriptions. We could, of course, break each of these methods down into smaller, bite size pieces (and we do in other articles), but today we're going to dig into the importance of using expert data standards.
Using expert data standards is going to be crucial to ensure that you're giving your customers factual and detailed information – and the more you do this, the more your customers will see you as a reliable source to buy their automotive parts and accessories from.
Why Data Standards are Made
While data standards may cramp some people's style because they think that they limit creativity, the truth is, they serve an essential purpose. There are many different criteria for categories such as management systems, performance-based standards, construction, and personnel certification. The standards we're going to talk about here are product-based.
So, the big question here is: Why are product-based data standards made?
Well, there is a combination of answers, but they all boil down to one thing – to make our lives easier. Data standards are the reason we have things like universal outlets for our homes, and any lamp off the shelf whether it's from a small local shop or a Super Target can be plugged in.
Here's an example of the information that Home Depot shows for a glass vessel sink. You can see that they show the sink is ADA compliant, and you use standard plumbing connections.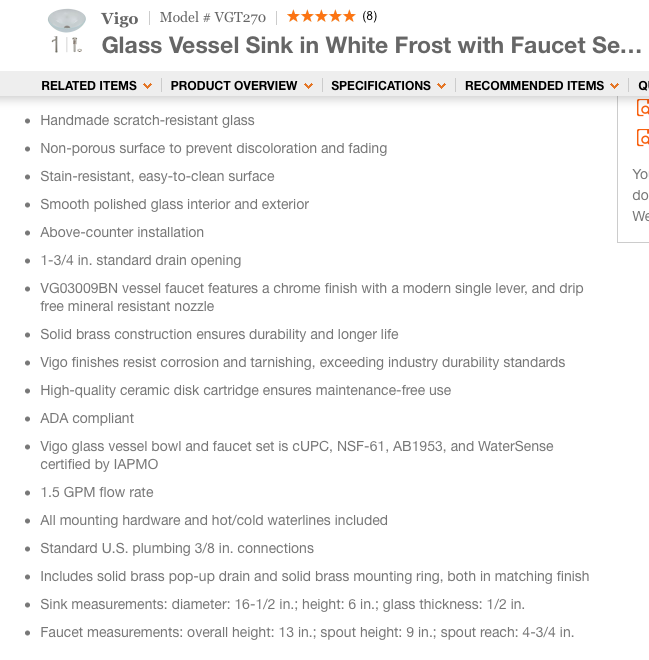 When it comes to the world of automobiles, industry standards will ensure that we're selling the right battery to fit in the right car. It takes away the guesswork and clears up misunderstandings by defining terms and specifying performance. You gain information about the size, capacity, shape, and beyond.
Benefits of Expert Data Standards
Some of the benefits of data standards are easy to pick out. Having a secure place to go when you need accurate auto information is going to save you time, and a lot of headaches. Here are a few others benefits that can help guide you when working with standards.
They reduce risk: If you have access to the information, why risk not having it? Don't wait for your customers to react to the information you hope is good enough. Make sure that you start by providing them with quality specs, guidelines, measurements, and anything that will help them make a confident and informed buying decision.

They stimulate innovation: You know what you're working with and the standards set forth, so now you have the freedom to market and innovate within the scope of the product. Using the frameworks that have been established, you can dig into what makes them unique and helpful for your ideal customer. Use this knowledge to create buzz about your e-commerce store in a way that hasn't been done before.

They improve customer support:It's a no-brainer, when you have accurate information on your e-commerce store, you'll have fewer returns and exchanges, and more conversions. With fewer returns going on, your customer support can wrap up other issues faster and focus on making the shopping experience even better, rather than continually cleaning up after misinformed customers.

Here's how Sears uses expert standards to ensure the customer is guided to the right product: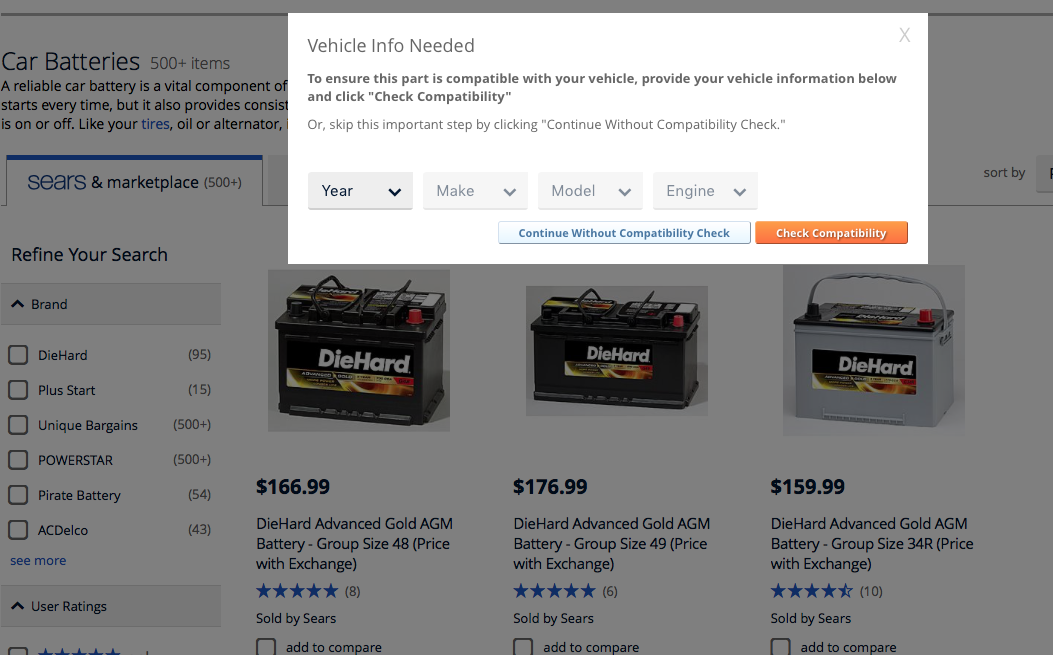 They keep everyone on the same playing field: When you use expert data standards, then you know everyone in your industry is starting with the same information. It's what you do with it that will count.

They improve your overall performance: Your organization has levels, and when you perform well in one, you in-turn improve the other aspects of the online shopping experience you're creating. Each section of your e-commerce store works individually, as well as unanimously to give you the end results in performance. Applying expert data standards will amp up your efforts.
Where to turn when you need expert auto data standards
Now that you know why we have data standards and how they can improve your online auto shop, it's time to find the most reliable sources. Here we're going to spend time looking at the Auto Care Association and what they have to offer.
The Auto Care Association is dedicated to helping a broad range of people from small and large retailers to distributors to independent companies. They don't just focus on one vehicle but incorporate all of them, because their mission is to provide businesses with quality performance parts and information, so the customer has options.
Basically, they give you everything you need to be a successful e-commerce store and they give customers the decision-making power of whether they want to come to you, or a competitor.
Here are a few products that make them a valuable source:
PIES: Product Information Exchange Standard gives you product attribute data and provides a trading and management system that syncs up information and reduces costs. You'll have fewer errors when it comes to invoicing and shipping, and introducing new products will be a shorter and simpler process.

ACES: Aftermarket Catalog Exchange Standard is convenient when you need to manage auto catalog applications data or when you need to exchange it. You can use the information provided to publish automotive attributes and classifications. Plus, you can trade large amounts of data via email if you require it.
Take the next steps with expert data standards
By now, you should have a good understanding of why you need expert data standards and where to find them. The next step is to start applying them to your online auto parts store and utilize all of the benefits.
Whether you're an automotive novice, or you're learning about the industry as your e-commerce store grows, start by looking into the standards. Think of them as the backbone of the product, and you can add the bells and whistles from there.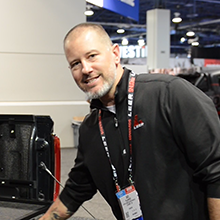 BEDSLIDE - Client Testimonial
"The best thing out of everything was that our sales went up. The new site had a better design, the checkout process was better, and ultimately achieved all of our goals. That site has been up for a year and a half and we're very happy with it, it's still awesome." - Jake Plappert