Improve Conversion Rate Optimization for eCommerce Content
Improve the Conversion Rate of your eCommerce Content
Content plays a big role in your e-commerce conversion rate. It's like the dude's rug in the movie The Big Lebowski – it just really ties the room together. Content is an element that touches almost all of your efforts and pulls them in the same direction when it comes to applying data and optimizing your website.
When your content is working for you, it moves you closer towards your goals. When it isn't applied using the most effective methods, it can cause you to miss the mark. Here we show you the ins-and-outs of incorporating big data into your content so your e-commerce store will have an edge.
Type of data: Product images and descriptions
Product images and descriptions need to be clear and precise, as well as engaging and simple to scan over. Some people will be looking for very specific attributes while others will want to gain an overall understanding of the product.
Keep in mind your customers are looking at products and merchandising in a different way than one another and for various purposes, so you'll want to cater to them all.
Why your content needs it:
Product images and descriptions are essential to sales and are actually a very simple step that many people rush through. Is it time-consuming? It sure is, but it's worth it to do it right the first time.
Potential customers use the images and descriptions you give them to decide if you're a reliable source. If the information the customer needs is all in there, they'll be confident to make the purchase. If not, they'll move on.
Here's a good example from Lowes. They have the high-quality image, a demo, a 360 view, descriptions, specs, and all of those aspects that a consumer needs to make the best decision for them.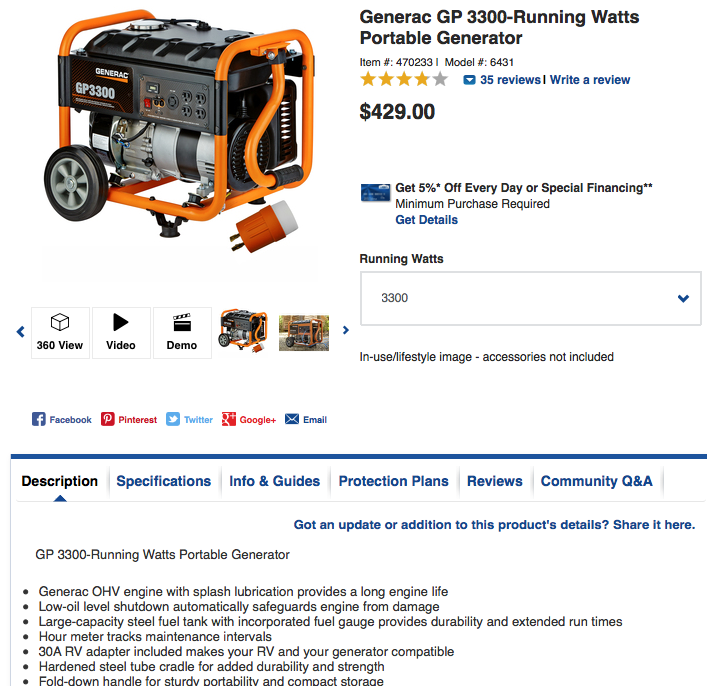 Where to find it:
There are many unique sources that you can gather product descriptions from, and you want to ensure you're getting it from trustworthy origins.
A good place to start is with the manufacturer. They'll often have the best images and exact specifications you can apply. You can also look to PDF's and user manuals. Current reviews will give you a real insight as to what the customer's experience was when receiving and using the item.
How to apply it:
Use one or multiple images that are clear and make sure that the customer can visually see all of the essential elements. When applying the descriptive text, you want it to be engaging (and informative), easy to scan and have detailed specs included.
You'll also want to secure the data you've gathered using methods such as anti-virus software and authenticating it. And finding software to help you manage the product data should be a priority.
Type of data: SEO and web design
Gathering data to further your SEO and web design efforts can make a significant impact on your growth. Let's check out why you need this type of data, where to find it, and how to apply it.
Why your content needs it:
Optimizing your e-commerce content gives your online store a major boost, and it takes your data collecting abilities to the next level. You're giving the ideal customers a better chance to find you, and you'll be able to better service them based on information like bounce rate, purchase history, where they leave the sales process, and then some.
Where to find it:
Almost all websites will give you a certain amount of data such as upload time, monthly unique visitors, etc. You can also pay for plugins and get more SEO data such as advanced keyword research, tracking, and reporting. There are tons of books and online tutorials as well to help you identify data sources and apply SEO to your e-commerce store.
Don't have time to take an extensive course on SEO? No sweat because there are people who are professionally trained to apply and design your e-commerce store. And trust that they'll get it done in a fraction of the time compared to people who are just getting their toes wet.
How to apply it:
If you're just starting out, you can use a free platform like Google Keyword Tool. You can also find keywords organically by typing industry related words and phrases into the search bar, and seeing what your top options are.
Use the appropriate amount of keywords without stuffing the text and sounding unnatural. Be sure to apply SEO to tags and images as well. You want to avoid redirects that are pointless and be sure you're caching your data to save space.
When it comes to web design, you'll want to keep the navigation simple to help customers quickly filter out the products that don't fit their needs. Don't overwhelm them with too many options and keep your categories organized and easy to find.
Here's an example of an e-commerce web design that can have an adverse impact on your customers: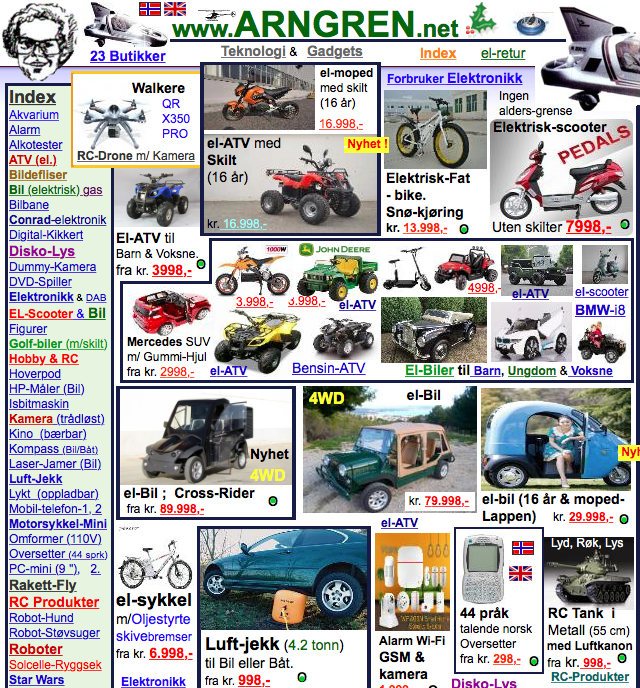 And here's an example of design that's clean and easy to navigate: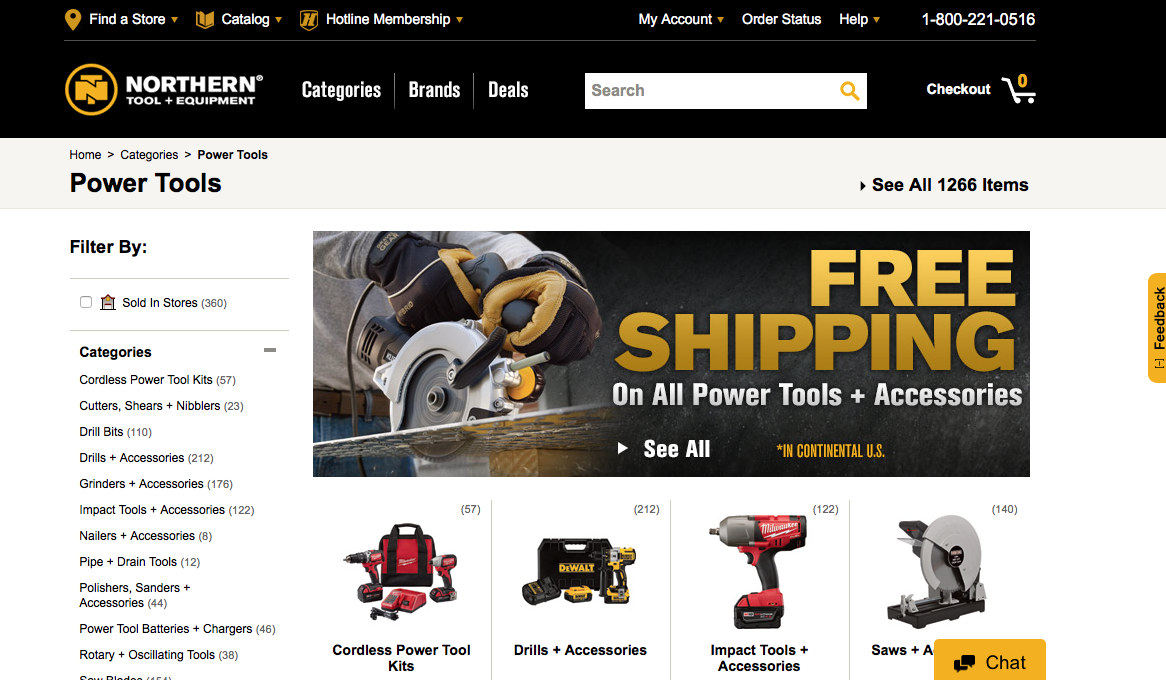 Type of data: Competitive information
Competitive data is information on pricing, customer service, reviews, merchandise, and all of those other factors that cause a consumer to choose the other guy.
Why your content needs it:
You need to be in line with the competition to be successful with your e-commerce content. Your content needs competitive info, so you know your pricing is fair, and you're offering the same amount of value (if not more) than others in your industry.
It's the little differences that will keep customers coming back to your e-commerce store versus your competition, and incorporating competitive data into your decisions can make a significant impact and keep you ahead of the curve.
Where to find it:
You can find competitive data on websites, social media, reviews, and even in the brick and mortar building.
The main things you want to learn is who your top competitors are, how you stack up against them, if your pricing is on point, and what their customers are saying.
How to apply it:
If you find that your top competitor sells a product at much lower cost than you, then you can adjust your price accordingly. Or, instead of changing the price, you can add value to it such as a free online tutorial that shows troubleshooting techniques and assembly tips.
When using competitive information to advance your e-commerce store, be sure that you're still keeping everything in your own unique voice. Your goal is not to mimic the competition, but to be one step ahead of them. Before you know it, you'll be setting the standards that others look to adopt in their own e-commerce practice.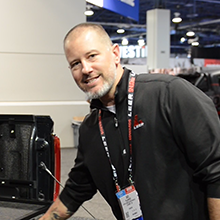 BEDSLIDE - Client Testimonial
"The best thing out of everything was that our sales went up. The new site had a better design, the checkout process was better, and ultimately achieved all of our goals. That site has been up for a year and a half and we're very happy with it, it's still awesome." - Jake Plappert