Complex 2016 Auto Data Online: Broken Down and Simplified
Broken Down and Simplified
When it comes to complex auto data, the best e-commerce stores create a seamless experience – and they make it look simple. But if you've ever had the chance to go behind the scenes and build your own store, then you know that auto data gets intricate and interlaced. And it's up to you to untangle the information, so it's easy for your customers to locate what they want.

In the second post for our Big Data series, we're going to break down complex auto data and simplify the steps to make it work for your website.

Auto Data Elements
If you've ever felt overwhelmed by the amount of complex automotive data these days – you're not alone. Most industries that pertain to a motor such as vehicles, kitchen appliances, and lawn care equipment, are evolving at a rapid pace because of technology.
What does this mean to the e-commerce store owner?
It means continual updates and product information coming in at a rapid speed. And that data must be managed accordingly and applied immediately. You want -- nay need - your clients to have current and accurately fitted parts, so you stay a reliable and trustworthy source. After all, repeat customers give great referrals.

Specifications and core product data
Providing your customers with every essential detail will ensure they have the confidence to complete the sale. Core product data gives you the roadmap to guide your customers towards conversion. You get measurements, product attributes, and other specs to ensure you're matching the right vehicle to parts and accessories that fit.

Applications to consider

When you break down your complex auto data, you'll find yourself with a hefty list of variables to take into consideration. Here are just a few:
Powertrain and chassis (systems like braking and exhaust)

Interior components

Electrical (wiring, lighting, etc.)

Electronics

Depending on what you sell in your automotive niche, you don't need to factor in every element of a vehicle (for some niches you'll have to factor in much more). However, if you focus on selling braking systems, the make/model and year will be crucial for ensuring that your customers are getting the right product.

This means that you need to have an easy to navigate system in place for your e-commerce customers. Our e-commerce platform has a product builder that you can use depending on your needs. Now, in this example the customer is simply adding the requested product data manually. When it comes to integrating complex auto data into your store, you may need a few extra plugins to smooth out the rough edges. Typically, it is a fairly painless process.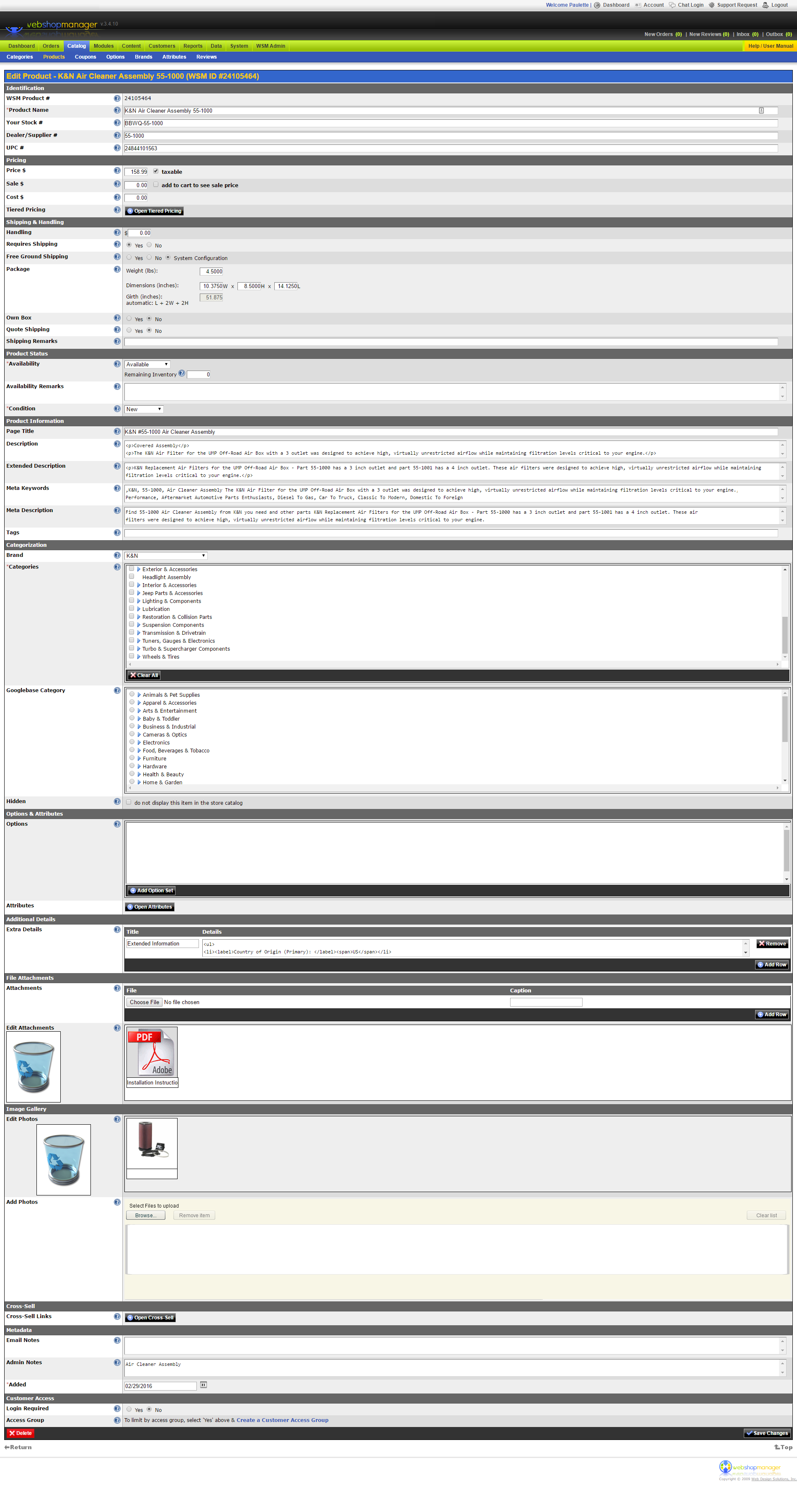 4 Steps to Simplify Your Auto Data

Now let's look at a few steps to simplify auto data, so you'll be ready to plug in the information to the product builder that's right for you.

#1: Understand the relationship between each product.

When it comes to auto data, the more you figure out what works together and why it works together, the better you'll be able to link your products in a way that makes sense to the customer.

If you sell air filters, you'll want to have an understanding of universal products, as well what is specially manufactured to fit certain makes and models of cars. Here's an excellent example of how Auto Zone seamlessly helps the customer understand the relationship between the big component (your vehicle) and a small component (the filter).

First, they let you know at the beginning of the search that the filter is "vehicle specific" by putting it in green and outlining it.
Once, you click on the product, you then get taken to a screen that allows you to put your car information in. You simply put in the year, make, model, and engine. From there you're guided to whether the product will fit your automobile.
#2: Manage your product data

Manage your product data you say? Easier said than done. This may actually be one of the trickiest parts of simplifying your auto data because you have to consider the products you're using today, as well as the updates that will occur in the future. Plus, for some jobs, there is more than one product that can be used. So, you'll have to filter through those options, reviews, images, specs, text, and beyond. The best way to get your data under control is to invest in software that will allow you to put in updates, new specs, manufacturing changes, designs, images, as well as index it accordingly, so it is always easy to find. Companies like Plex and PTC have software available.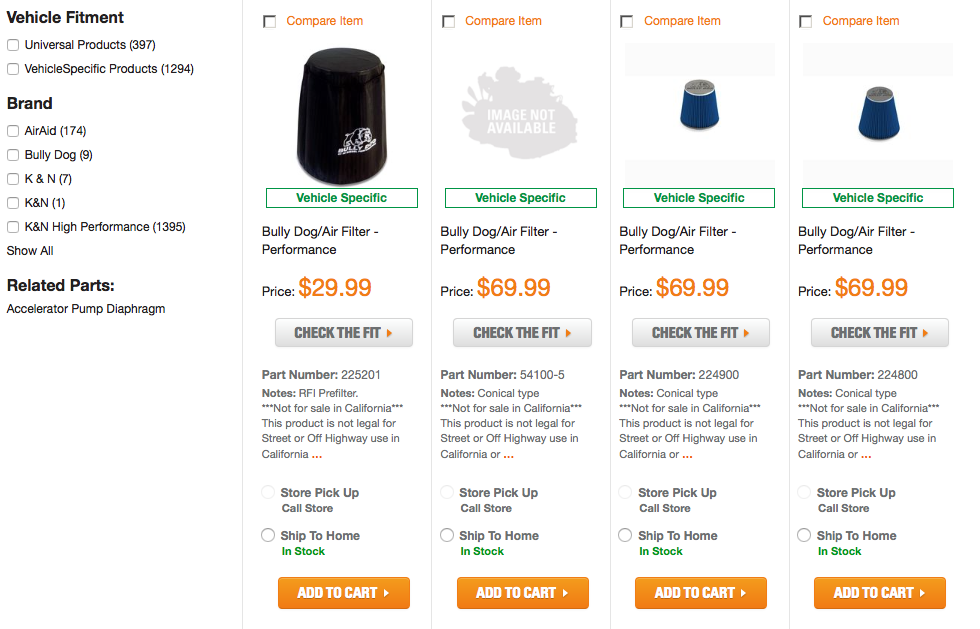 #3: Remember – less is more.

When you're starting an e-commerce store with a complex product, remember that less is more. Keep a number of goods you stock to a minimum, especially if you're unfamiliar with the industry.

For example, if you decide to sell lawn supplies online, you want to begin by focusing on one product such as weed eaters. Once you're familiar with all of the elements like accessories, motor parts, and different model attributes, you'll find your ability to sell properly and incorporate the data into your e-commerce store much easier (and much more effective).

Perfect and engage with one element at a time before moving on to the next, and you'll not only have a better grasp on your product, but you won't want to pull your hair out.

#4: Don't rush the process.

Go ahead and face that if you're new to the process of breaking down complex auto data for an e-commerce store, it's going to take you time to do it right. You'll have to gain more than an understanding of the working parts of the motor to be successful.

You'll also have to learn how to break down your data and apply it to your e-commerce store (while still paying attention to SEO and web design).

Start small and don't rush, and soon you can build on those first few products until your store is complete. Just remember, the job of running an e-commerce store is never done, so even if it looks good on the outside, you've still got to continually update the parts that work behind the scenes.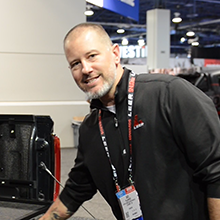 BEDSLIDE - Client Testimonial
"The best thing out of everything was that our sales went up. The new site had a better design, the checkout process was better, and ultimately achieved all of our goals. That site has been up for a year and a half and we're very happy with it, it's still awesome." - Jake Plappert