How Important is Social Media to Optimizing Your Mobile E-commerce Store?
Social media is booming right now, and you know why? Because people love it, and use it on a daily (if not hourly) basis.
So, when you want to know how important social media is for optimizing your mobile e-commerce store, we give you one word – EXTREMELY!
In fact, search engines pay attention to those conversions you get from social shares and likes, and your rankings improve because of them.
Let's explore the different ways that social media can improve your sales this holiday season and how to effectively use it to your advantage. Plus, tips for how to enhance social media once the holidays are gone.
5 reasons why social media is so important
You've heard before that social media is important to any business, not just e-commerce stores and not just for mobile devices, but you might not know exactly why. Here we break down the why, so you understand how important it is to give your social media strategy a boost to improve your website's ranking.
#1: Billions of people use their social media account on their smartphone. Even if you aren't trying to reach people across the world with your e-commerce site, the number of people using their phones to engage in social media is high! Because it's on a smaller screen than a desktop, ad space is harder to see on mobile devices because there is no room for that sidebar, thus no room for extra ads.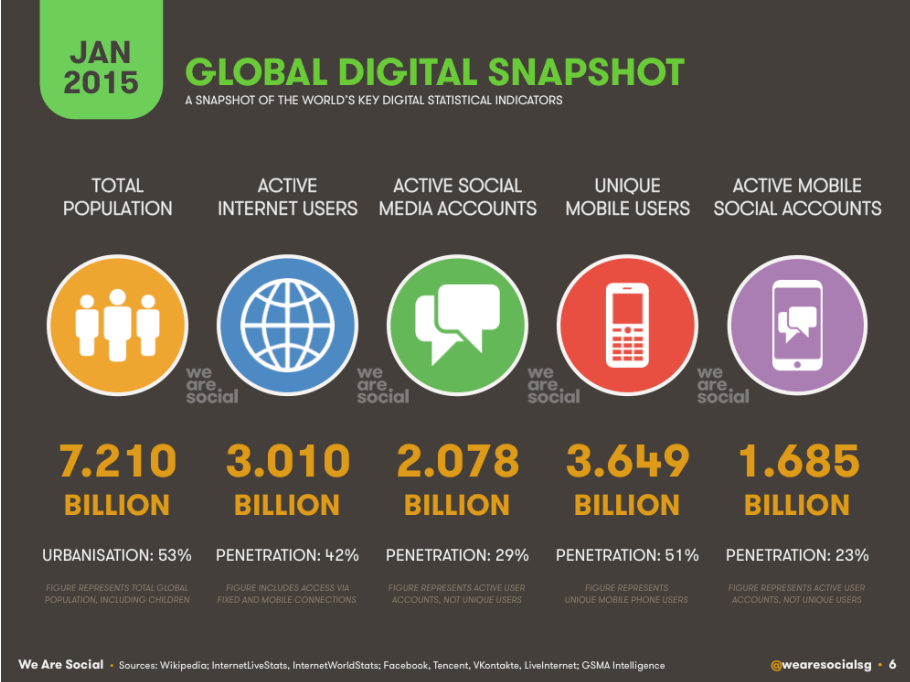 Buying the space just isn't enough anymore, you need to create your own platform that people follow, like, and share.
#2: Fast and responsive customer service. When a customer inquires about your store on social media, they expect a pretty rapid response (which you should provide them with). By engaging with people on social media for customer support, you'll keep their attention, and be able to quickly spot complaints and resolve them before they get too far. It's amazing how a negative review can outrank your actual website if you don't catch them in time.
#3: Research at your fingertips. Don't think of social media as a burden and something you have to do to optimize your site. You should enjoy it because you're getting tons of information marketers of the past never had access too. You get insight into the lives of your target customers. What makes them laugh, engage, buy products – basically, it lets you know what peaks their interest and what falls short. This gives you an advantage when marketing to a specific demographic.
#4: You can continually test the market. Unlike other forms of reaching your audience, social media gives you the opportunity to start fresh every day. Compare social media marketing with television marketing. With social media, you have a huge advantage of testing your audience on a daily basis to get a better idea of what they want.
After all, it takes a lot more time and money to make a commercial, and if it misses the mark, there isn't too much you can do about it. Plus, you don't even know if your commercial is running at a time when your target audience is in front of the TV. With social media, you get defined answers about whether you're moving in the right direction or not.
#5: You get to stay in front of your customers. There's a lot of noise out there on social media, but that doesn't mean you shouldn't be part of it. Staying in front of your customers is crucial to your online success. When you let your Facebook page grow stale, people notice and move on to where the action is.
4 ways you can use social media to your advantage over the holidays
Okay, so now you know why social media is important, but none of that matters if you don't have anyone engaging with you. Let's take a look now at how to get your customers attention.
#1: Add value to your post when selling your merchandise. With so much selling going on during the holidays, you don't want to make this your main focus when utilizing social media. Here's a great example from Wal-Mart. They're helping you out by giving you a great recipe for a football appetizer (very shareable), and while you can get all of the ingredients at Wal-Mart, you obviously don't have to. When you tap on the picture, you get step-by-step video of how to make the appetizer.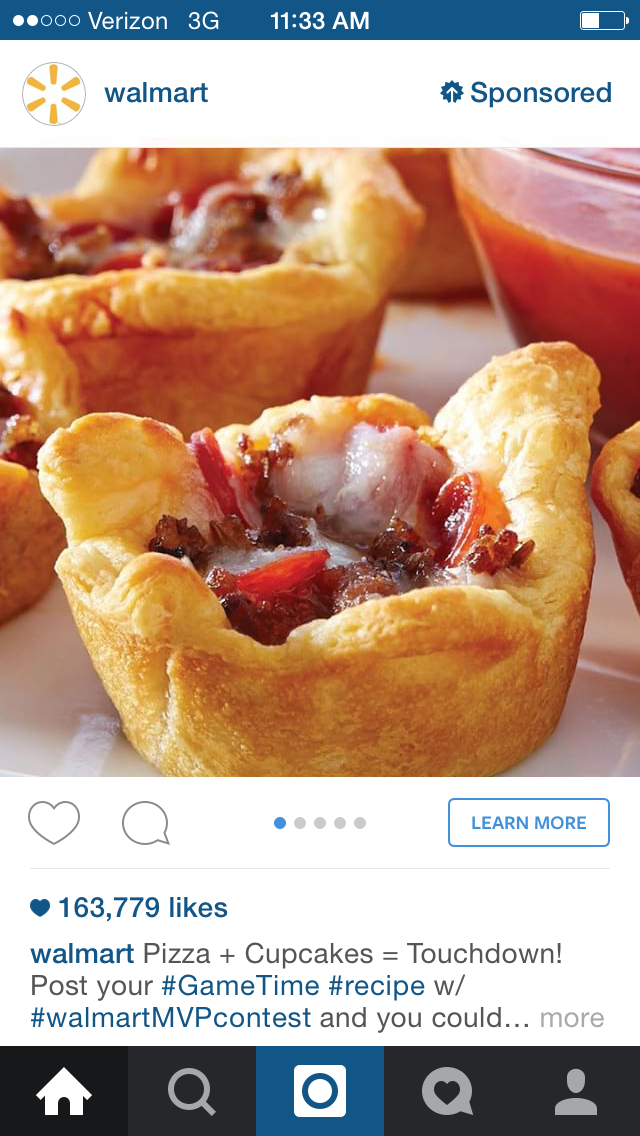 #2: Have a coupon in your sales post. When you just want to straight up sell your product, be sure you include some value such as free delivery or a percentage off. People are trying to save money during the holidays, and they are more likely to share a post that offers immediate savings. Even if you always offer free shipping, add it in the post. Here's a great example from Hello Fresh when they use Facebook to offer free shipping and $35 off an order.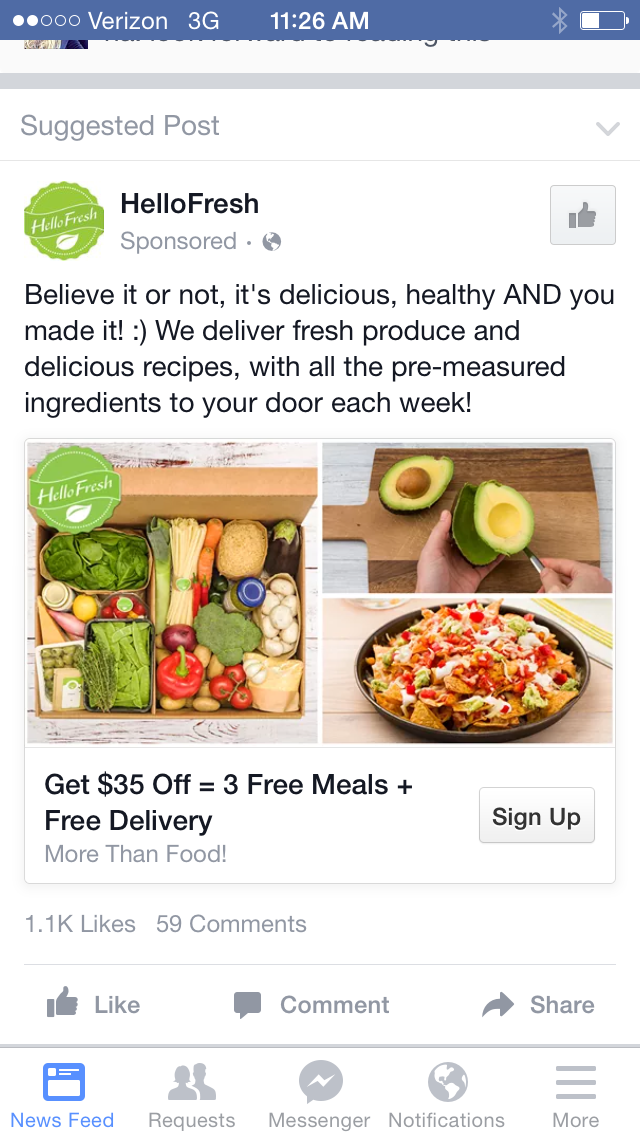 #3: Don't sell at all. When you sell in every single post, people notice and won't pay much attention to you. Give them something that entertains and that peaks their interest more often than you sell to them. Check out how American Express does this on Twitter: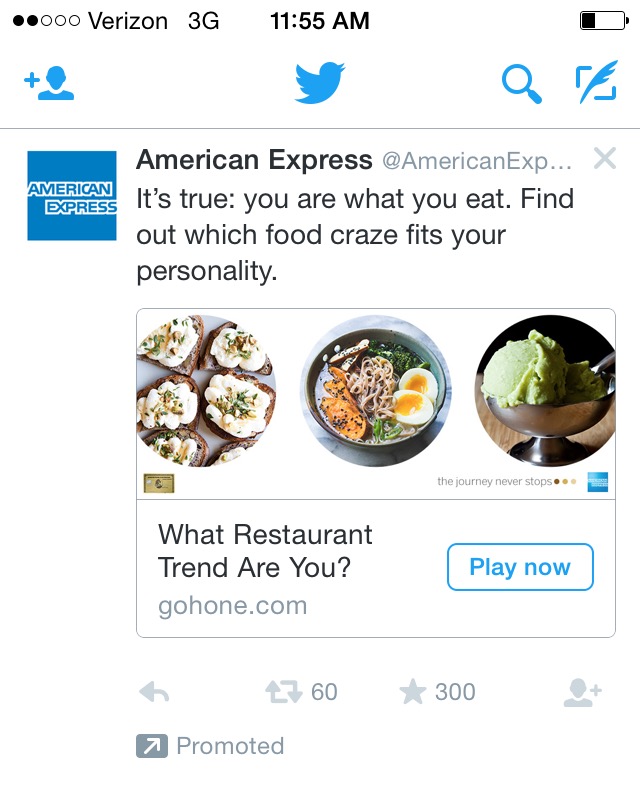 #4: Be in the moment. It's the holidays, so you should have some holiday posts because you don't want to come across as formulated. Create the top ten unique gift ideas for dad using items from your store, or the 15 best gifts that will save consumers money. Have posts about how you gave to charity or pictures of your employees when they were kids opening presents. Show your true holiday spirit and be sure you include a "thank you" post to all of your loyal fans.
How to use social media after the holidays
Once the holidays have passed and you're ready to deal with returns and all of those holiday clearance specials, take the time to adjust your social media campaign to cater to those needs. Keep people aware of what you have on clearance and incorporate a stronger sense of urgency in your posts than you did over the holidays. Here's how Express gets people to take notice: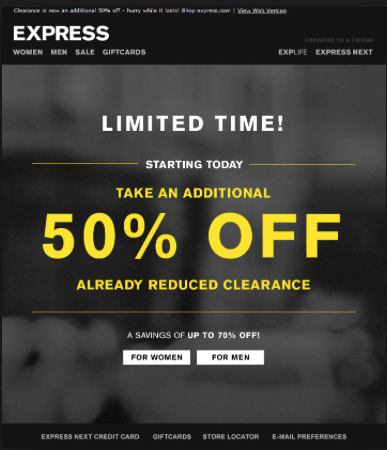 One of the most important things to remember is to engage with your customers on social media by adding value to their day (even if just for a second). Continue to adjust your social media marketing strategy for mobile devices, until you find what style of posts your audience takes notice of. Pay attention to customer trends and soon you'll find that you're ahead of the mark, instead of behind it.
By: Dana Nevins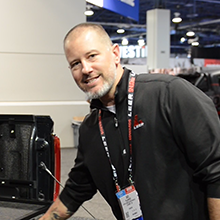 BEDSLIDE - Client Testimonial
"The best thing out of everything was that our sales went up. The new site had a better design, the checkout process was better, and ultimately achieved all of our goals. That site has been up for a year and a half and we're very happy with it, it's still awesome." - Jake Plappert