Web Shop Manager - Blogging Tricks & Techniques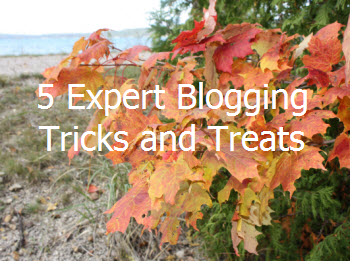 We've covered a lot of ground in the last 6 posts in our series "Developing an eCommerce Blog". Now seems to be the perfect time to provide 5 tips that will help take your eCommerce blog to the next level. So here they are in no particular order:
1. Use Coupons to Capture Holiday Shoppers – You know you love clicking and clipping coupons, and now there is a study to prove that everyone else does too. Harris Interactive recently released a Consumer Coupon Behavior study that found:
"30% of online adults will not make a purchase at an online store if they can't find a coupon for that store"
"22% of online adults will go to a different store to make that purchase"
Use this to your advantage and post special discounts to coupon sites like:
If you would like more ideas on monetizing your eCommerce blog, please refer to a previous post in this series entitled "3 Areas to Consider when Monetizing your eCommerce Blog"
2. Use contests to grow readership, and ignite some buzz – Use contests and giveaways to start a commenting and site visit frenzy. This is the perfect way to not only feature your products but to get your name out there. Write an insightful post, ask a question and randomly select a commenter to receive a prize. It doesn't have to be a huge item, we as human beings just like free stuff.
Or, ask visitors to sign up for your RSS feed, and shoot you an email letting you know. They could then be entered for a chance to win something. Think of using the Interactive Survey in a module in a similar way to gain insightful information and names for a drawing.
This tactic can also be used to grow your Twitter followers. For instance, you could give your 100th follower a $25 gift certificate for your store.
3. Always be human – Remember, photos not logos make you seem like a real human. This is especially true for Twitter accounts. Be you (real human) blogging for the company. Also, be sure to take advantage of Web Shop Manager's Live Chat Module. Having a personality is a good thing. Use your own unique spin and writing style to create deeper relationships through your chats.
4. Exchange Links with Other Bloggers - If you want someone to notice you, reference them or their company in a eCommerce blog post and then email the link to the post that mentions them. Use restraint when reaching out, and make sure the content you are offering adds something of value. Make sure the link you send is to relevant eCommerce blog post and not just a link to your homepage.Or, include them in a "blog roll" by using the resources/ links module.
The best way to get noticed is to frequent interesting sites, and leave thoughtful comments. Eventually, they will return the favor.
5. Be the expert – Take your area of expertise and run with it. No one could know more about your niche, so use that knowledge not only to sell your products or services, but to put you at the forefront of your category. Use your eCommerce blog as a platform to convey your enthusiasm to earn credibility and watch your sales increase.
I encourage you to challenge yourself to take your eCommerce site to the next level now that you have the fundamentals down. Just don't drive yourself batty trying them all at once. Have any of these worked for you in the past? Please leave your success stories below with a link to your blog (opportunity here for a shameless plug-take it!).
Next month we'll explore how to evaluate your online effectiveness. After all, if you don't know how your site is doing, how can you improve? If you are looking for a real treat, make sure you sign up for Web Shop Manager's RSS feed.
Have a safe and Happy Halloween!
Emily Dunn, Brown Bag Agency
By: Dana Nevins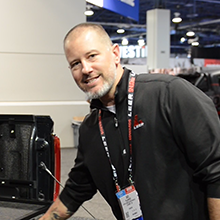 BEDSLIDE - Client Testimonial
"The best thing out of everything was that our sales went up. The new site had a better design, the checkout process was better, and ultimately achieved all of our goals. That site has been up for a year and a half and we're very happy with it, it's still awesome." - Jake Plappert