AJAX One Step Checkout Shopping Cart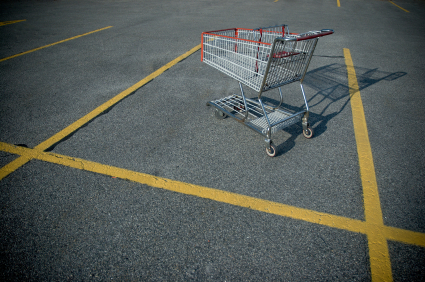 When I first heard that Web Shop Manager was upgrading to a one step checkout, adding to an already awesome eCommerce web software, I thought to myself, why? What is a 1 page eCommerce checkout? What does it do for my eCommerce business? What does a one page checkout mean to my customers? What makes it a revolutionary one page checkout? What the heck is AJAX checkout, besides a cleaner for my house!? So I completed some research to find my answers and discovered why Web Shop Manger's one page eCommerce checkout using AJAX is a must have for anyone who wants to sell products online!
What is AJAX Checkout Software?
We all know that you have to go through a checkout in order to purchase products. Whether you are in a brick and mortar store or online, this process is required. Can you imagine being at the grocery store and having to go to 3 different stations to checkout? The first station, to inform the sales clerk what type of customer you are (existing shopper, new, or a guest). The second station, to provide them with your billing/shipping information and to decide if you need help carrying your products to your car. Then, finally the third station, where you would provide them with the payment for your goods. If this was the case we would probably get fed up and not continue to shop there and see several shopping carts full of food that had been abandoned!
So why do we put up with all those stops when shopping online? Why do we go from page to page providing a little information at a time to get what we want? Well, not everyone does. In fact I found that abandoned shopping carts is a common problem for eCommerce sites. Several independent studies have corroborated cart abandonment rates of up to 75%, while it's been noted that about half of all prospective customers bail out of their purchases sometime between selecting products and clicking the buy button. Also, research has shown that the longer it takes for a customer to complete a sale, the higher the shopping cart abandonment rate.
Well the great news is with Web Shop Manager's revolutionary one page, one step checkout your customer's no longer have to make all those stops. They will go from cart, to checkout/purchased in one step! Web Shop Manager's one page checkout process allows you to close your sales quickly and easily.
What makes AJAX One Step Shopping Cart work?
You may think to yourself why is this one page checkout such a big deal, I've seen other one page eCommerce checkouts! But believe me you've never seen one as dynamic as this one-page eCommerce checkout! What makes Web Shop Manager truly one page is AJAX checkout!
To help understand AJAX I turned to Wikipedia. Ajax, sometimes written as AJAX (shorthand for Asynchronous JavaScript And XML), is a group of interrelated web development techniques used on the client-side to create interactive web applications or rich Internet applications. With Ajax, web applications can retrieve data from the server asynchronously in the background without interfering with the display and behavior of the existing page. The use of Ajax has led to an increase in interactive animation on web pages and better quality of Web services due to the asynchronous mode. Data is usually retrieved using the XMLHttpRequest object. Despite the name, the use of JavaScript and XML is not actually required, nor do the requests need to be asynchronous.
AJAX's use on the one page checkout enables the checkout to function so your customers do not have to wait for a new page to load or the existing page to reload. The information is evaluated and processed behind the scenes, creating this seamless checkout process. This provides immediate customer feedback and error detection. Allowing your customer to quickly complete the checkout and their eCommerce purchase without stress or frustration.
Why do I want a One Step Checkout?
As an eCommerce site owner you will see a drastic increase in your sales and cart conversions with this enhancement. Effectively and significantly reducing your cart abandonment rates. Existing Web shop manager customers are already experiencing an increase in sales, decrease in shopping cart abandonment and more returning customers.
This revolutionary one page checkout is included when you use Web Shop Manager to maintain your eCommerce site at no additional cost. Also included are several eCommerce features for eBusiness owners. Offering you more tools to manage your orders, see additional information by customer, and advanced searching tools. You decide, based on the products, which fields you don't need. For example, if the product does not require shipping then the customer will not be asked for shipping information.
Combine all this with an already extensive list of eCommerce feature and you will never want to use anything else to manage your eCommerce websites. If there was ever a checkout system that was fun to use, this is it!
Would you like to see for yourself how easy Web Shop Manager's eCommerce CMS is to use? Sign up now for a personal CMS live demonstration. By: Dana Nevins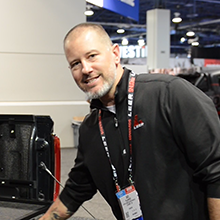 BEDSLIDE - Client Testimonial
"The best thing out of everything was that our sales went up. The new site had a better design, the checkout process was better, and ultimately achieved all of our goals. That site has been up for a year and a half and we're very happy with it, it's still awesome." - Jake Plappert