E-commerce Solutions for Diesel Auto Parts
Diesel Performance Parts Ecommerce
The market leading CMS software solution offered by Web Shop Manager is made to measure to cover the specific needs thrown up by the Ecommerce diesel industry. It is a fully fledged, fully customized Ecommerce platform that has been developed and continually honed over the course of the last 18 years to ensure it is always at the razor-edge of aftermarket automotive accessories and parts online.
MORE THAN 300 CUSTOMERS FROM THE AUTOMOTIVE AND TRUCK INDUSTRY
18+ years successfully bringing automotive businesses online!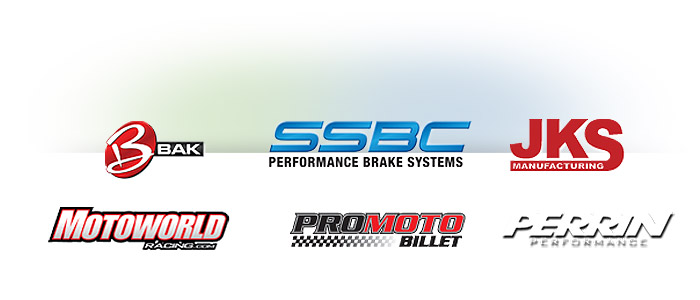 Having cut our teeth with Jeff's Bronco Graveyard at the closing of the last millennium, our content management system platform has been custom built through serving the elite of online auto retailers that count KT Performance, Moto Wheels, American Toppers and non-other than Pit Stop USA, among others.
View Case Studies
Aftermarket Product Data Integration
Sell Reputable Brands online for Optimal Impact.
Data integration is a key feature with Web Shop Manager's CMS, allowing you to update your automotive website with auto part numbers in the millions. You can also incorporate images, pricing and product attributes to complement the existing product information.
Request Pricing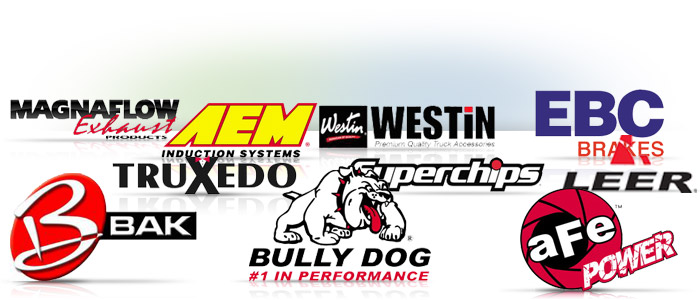 Advanced Guided Search
Improve, entice and ultimately convert the traffic to your website with the assistance of filtering and smart keyword search options that are laser accurate and as limber as lightning.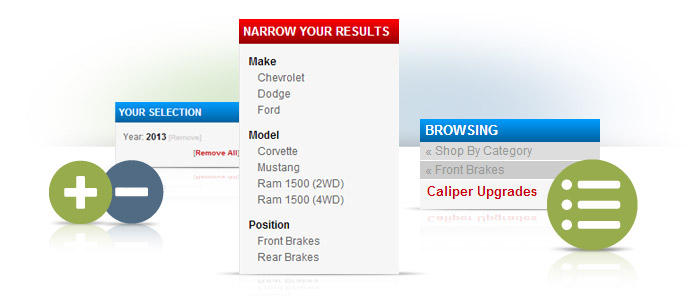 The laser accuracy and lightning speed are assured thanks to Advanced Guided Search (AGS) which is one among many cutting edge technologies that Web Shop Manager utilizes to their full potential to suggest products through instantaneous attribute filtering and smart keyword search options.
One of our cutting-edge technologies is Advanced Guided Search (AGS) which enables your customers to easily locate the products they search thanks to ultra-fast attribute filtering and product suggestions with smart keyword search. With this and similar features and tools, your customer will be certain to enjoy their shopping experience.
View More
Year-Make-Model Lookup
Rapidly locate Brand and Parts that Match your Vehicle.
With the help of our year-make-model search option, your potential customers can effortlessly find a list of parts or accessories that fit their particular vehicle.
View More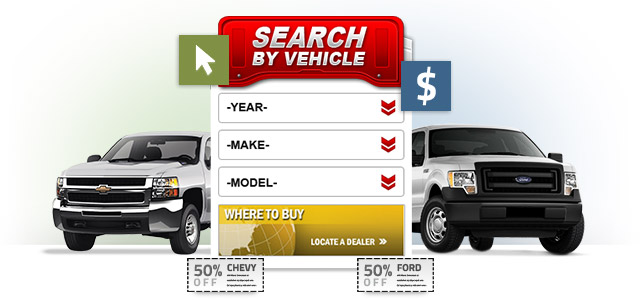 PROMOTE YOUR RETAIL STORE
Use the Power of the Internet to Drive traffic to your Retail Store and simplify In-Store purchases.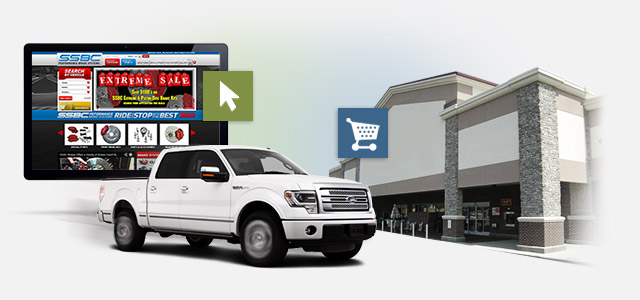 According to recent studies, although 80% of customers research products online75% continue to favor purchasing products from a store. If you operate a retail store, take advantage of your online traffic to channel customers to your retail store to improve sales.
Reader's Rides and Classified
Improve your Sales by Building Up an Online Community.
Through Reader's Rides, members of your online community are free to share and contribute information about their vehicles on your auto parts website. Members are free to share content and images as well as reference parts from the catalog that are either on their wish-list or have already. Thanks to this unique user-generated content, Reader's Rides drives traffic, engages readers, and promotes all manner of products and services that you offer.
View More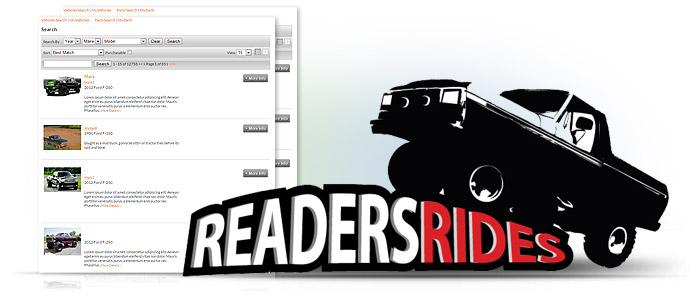 PROMOTE YOUR UNIQUE BRAND
Focus on your USPs to Foster your Target Market and Promote directly to your Customers.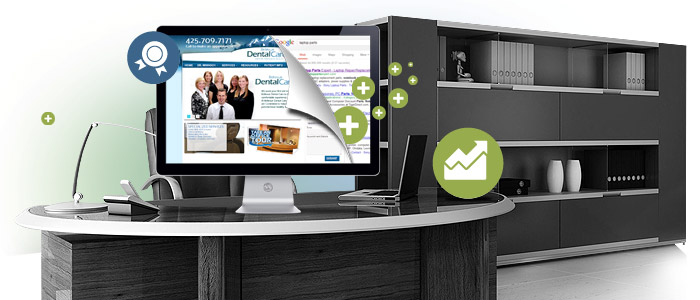 The importance of your brand identity and design of your website cannot be underestimated. Working in close collaboration with our team at Web Shop Manager, we will assist you in creating a brand image that is reflected through the customization of your automotive website, to bring to the fore the essence and passion invested in your business. At the heart of every successful online business is a clear brand.
View More
ENSURE YOUR DESIGN IS OPTIMIZED FOR MOBILE
Take into Account your Design to Optimize Mobile Sales – Three Websites for the Price of One!
Based on data from the 2016 Mobile 500, in 2015 US mobile Ecommerce sales surpassed $100 billion up from $75 billion in 2014. It is therefore essential to optimize your automotive website to maximize traffic and sales from tablet and mobile viewers. Google regards web design responsiveness as best practice. Web Shop Manager is here to guide you through the pitfalls of mobiles sales.
View More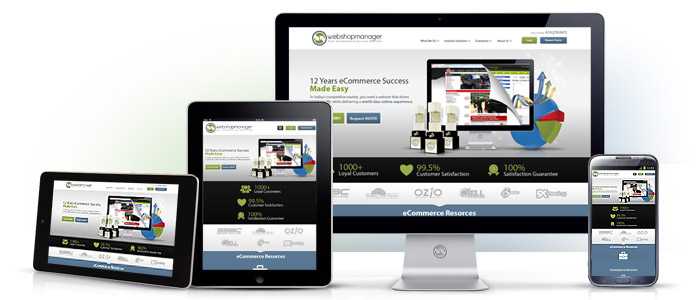 OPTIMIZE LANDING PAGES BY BRAND
Use the power of brand data to optimize your pages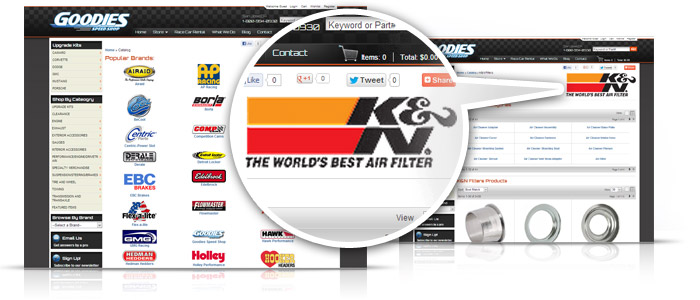 Exploit the existing brand data from your product range to optimize landing pages that will improve your SEO credentials and as a result your positioning for brand keywords in search results.
Focusing landing pages on a combination of location and brands represent a proactive marketing approach that will help grow sales figures based on inventory. The benefits don't stop there either and all contribute to converting sales through increased footfall.
Demo Sign-up
TAILOR-MADE AUTOMOTIVE AFTERMARKET FEATURES
Optimize conversions and flexibility by improving the user-experience with features that are tailor-made for the automotive online industry.
Quick View
Inventory Management
Product Management
Bundle Products
Warehousing Features
Dealer/Wholesale Tiered Pricing
Inventory Options
Comparison Shopping Engine Feeds
Request Pricing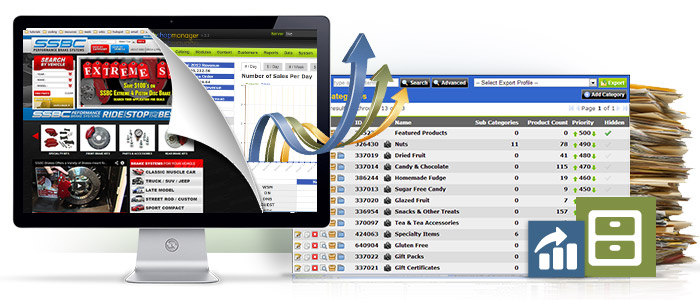 OUR AUTOMOTIVE ECOMMERCE SPECIALISTS CAN HELP YOU
Our focus is to ensure we respond to your specific needs to offer you an automotive solution that suits you and delivers the goods on budget and on time. Contact our eCommerce specialists today so that we may go over your online business objectives and work out how to meet your needs together.