An Easy to Use eCommerce Content Management System for Your Action Sports Retailer Website!
In an industry as voluminous as Action Sports eCommerce, you and your business need every advantage you can get to put yourselves ahead of the competition. Web Shop Manager is the perfect tool for you and your growing business to make this goal a reality. With our easy to use Content Management System, you can focus on improving the service you offer instead of worrying about getting your site to work properly. Our unique modular system for eCommerce websites offers flexible Web Development solutions to otherwise complicated problems. Our team of experienced eCommerce Web Designers understands what it takes to create a formidable online presence for surfing, skateboarding, snowboarding, skiing, kayaking, and other Action Sports eCommerce businesses. WSM is your all in one solution for creating loyal customers and generating consistent conversions, all while conveying the fierce personality of your industry.
A few more reasons we're the best choice.
Hot Adventure Travel & Vacation Tours eCommerce Topics
WSM is the best eCommerce software for Search Engine Optimization. Our automated SEO features are working even when you aren't! Every night WSM automatically generates product feeds to ensure your site is being crawled properly by search engines.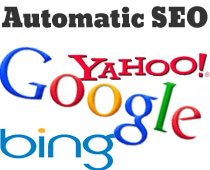 Our eCommerce Content Management System offers complete control while maintaining an ease of use that is unmatched in the industry. The point-click interface allows users to quickly make changes on the fly without waiting for a webmaster to do it for you.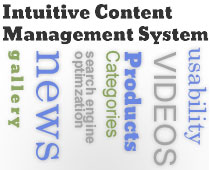 Our primary goal at WSM is to bring success to your growing eCommerce business. Web Design that focuses on generating conversions is a testament to this. Every design decision is prefaced with the question what can we do to increase sales? Let WSM be your partner in success!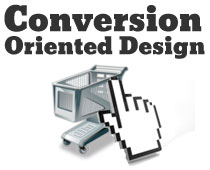 Action Sports Website Design Case Studies
The Best Surf eCommerce and Skate Web Development Solution for Surf, Skate, Snow, and Action Sports Lifestyle Brands
As an Action Sports Retailer that hopes to differentiate your brand from the competition, Web Shop Manager is the perfect fit for you. With a wealth of knowledge in working in Skate and Surf Web Design, we will do whatever it takes to take your ASR eCommerce Website to the next level. WSM is an eCommerce website development, and Web Design industry leader. We are constantly looking for ways to improve our services and offer a top of the line experience to our clients. Our goal is to help you reach your goals, and our team of talented eCommerce experts will be with you every step of the way to ensure that we do.
Our easy to use Content Management System, will give you the flexibility to manage all of your products and content on the fly
Fashion/Product Dealer Tools allowing you to set up special pricing for dealers only available after login
Retail Dealer Locator so you can represent every dealer across the country carrying your surf or skate product line
Unique or Global Product Options will give customers an intuitive online shopping experience they won't be able to find just anywhere
Our advanced Photo Gallery gives your eCommerce site the ability to easily convey its message through visuals; one of the most powerful forms of advertisement. Images can be uploaded directly from your digital camera with no need to resize as well, talk about easy to use!
Unlimited Categories/Nesting so you can choose the best and most efficient way to organize your products, and make changes at any time
Brand/Logo Management allows customers to browse and search based on their favorite manufacturers
Your Action Sports Retail eCommerce Shopping Cart...reinvented.
e-Commerce Web Design to entice visitors and give them a positive experience with your online ASR business
The comprehensive eCommerce Web Solution for Surf, Skate, Ski Brands is finally here! Weather your surfboard website needs are small or if you need an enterprise level skateboard ecommerce website, WSM can make a package to fit your needs. Located in sunny San Diego, get your Action Sports website designed by an award winning design team that lives and breaths the action sports lifestyle which shows through our website designs.
For more info on eCommerce Web Design for Action Sports Retail or eCommerce Web Development