4x4 & Off-Road Racing eCommerce Websites Designed By the Pros!
Web Shop Manager™ (WSM) is your eCommerce solution for the ultimate 4x4 Accessories & Aftermarket Performance Truck Parts website. Our outstanding Content Management System (eCommerce CMS) and fanatical customer support will help your eCommerce site to climb to the top with speed, accuracy, and enthusiasm! We know these are a few of the qualities your customers possess and they need an eCommerce Truck Parts website that is designed to keep their interest, and help them navigate 100s or 1000s of 4x4 truck parts. No worries - WMS's ease of use, product option sets, ability to tag Year, Make, and Model, effective order management, and a fully customized eCommerce web design provide you with the best eCommerce solution.
There are times in life when we have to make compromises. Your aftermarket 4x4 or truck parts & accessories eCommerce website is not something to be compromised on. Designing an eCommerce website that will reflect your corporate identity does not mean you have to say goodbye to the most comprehensive eCommerce CMS. When you choose WSM as your website service provider, you can rest assured that your site is in the best hands.
A few more reasons we're the best choice.
Hot Truck & 4x4 eCommerce Topics
WSM is the best eCommerce software for Search Engine Optimization. Our automated SEO features are working even when you aren't! Every night WSM automatically generates product feeds to ensure your site is being crawled properly by search engines.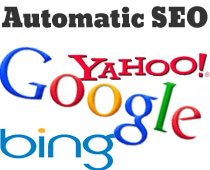 With our revolutionary data import/export tool, you will be able to manage your website more efficiently. You can easily migrate from another eCommerce shopping cart, import or export huge inventories all at once, and export specific page statistics. You won't believe what's possible with WSM!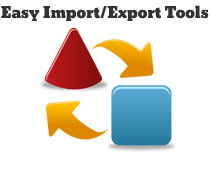 Our eCommerce Content Management System offers complete control while maintaining an ease of use that is unmatched in the industry. The point-click interface allows users to quickly make changes on the fly without waiting for a webmaster to do it for you.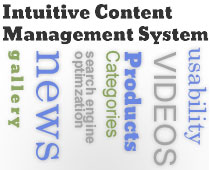 Our primary goal at WSM is to bring success to your growing eCommerce business. Web Design that focuses on generating conversions is a testament to this. Every design decision is prefaced with the question what can we do to increase sales? Let WSM be your partner in success!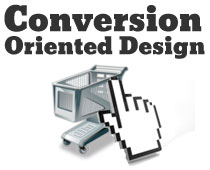 eCommerce Solution - Off Road & 4x4 Truck Parts Stores
Online 4x4 & Truck Parts Website Design - eCommerce Features>
Are you a 4x4 accessory, or aftermarket performance truck parts distributor? Partner with WSM to create the eCommerce parts store of your 4x4 dreams that couples the ultimate in eCommerce web design, and website development services. Our feature rich eCommerce paltform is designed specifically for Truck and 4x4 eCommerce. Get 100's or 1000's of your pickup truck accessories online fast by utilizing our Database Import/Export eCommerce feature! Our Content Management System (eCommerce CMS) will manage all of your truck parts, 4x4 accessories, and 4 wheel customer requests so that you can focus on growing your eCommerce business.
Easy to use and comprehensive Content Management System (eCommerce CMS) to easily manage all of your 4x4 accessories, 4x4 parts, performance truck accessories, truck parts products and content, whether you have a hundred, thousands, or over 1 million parts to manage!!
Year/Make/Model Selector allowing customers to find the parts and products that meet their vehicles requirements.
Brand/Logo Management to assist customers in finding parts from their favorite manufacturers.
Unique or Global Options to simplify differentiating various parts colors and sizes without adding individual product pages. Put the customizing at the fingertips of your customers.
The most advanced data import-export tool in existence on any eCommerce platform, allowing you to focus your time on other areas of your online parts store.
Specialized Events Calendar, Blog, and Photo Gallery features to showcase your work.
e-Commerce 4x4 Accessory & Performance Truck Web Design to make sure your website visually appeals to your visitors.
Your 4x4 Pickup & Truck Parts Shopping Cart...reinvented.
WSM is much more than just an eCommerce CMS. yes, we have all the bells and whistles like integrated SEO, built in suggestive selling, and Google integrated dealer locators, but these features should never have to be add-ons. At WSM we provide our clients the best possible eCommerce tools, and support because your success ultimately leads to our success. Contact WSM today to learn more about how WSM can change the way your eCommerce business gets done.
For more info on 4x4 Truck Accessories Web Development
Request a Web Design Quotation.