Aces & PIES Explained. What is it?
Traditionally, fitment data has always been relied on in the North American automotive aftermarket to look up auto parts on the now rather dated 'green screens' of parts counters. The amount of data that can be looked up is actually quite limited.
Since the advent of the internet however, the way replacement parts are sold has undergone a revolution. Now everyone from counter clerks to installers and even DIY enthusiasts can easily access masses of data and in-depth articles about any parts they are interested in.
To be competitive in an ever-crowded market place, the most successful suppliers know the importance of providing in-depth descriptions, high quality images, product-specific data and other value-focused marketing materials to demonstrate the quality of their products and services.
The authority on standardizing this mountain of auto-parts data is The Auto Care Association's Product Information Exchange Standard (also known as PIES).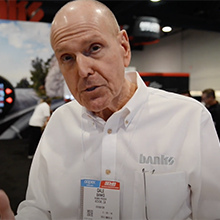 Banks Power - Client Testimonial
"We've grown our business capabilities as a function of using Web Shop Manager." - Gale Banks
Standards for the Automotive Aftermarket Industry
The PIES standard can be considered the 'everything else' standard, when help up against the 'everything fitment-related' of the ACES standard. PIES is updated regularly to stay on top of constantly evolving data demands. The huge superset of data points is collected from the biggest retailers and warehouse distributers in North America, and is designed to deliver data for the needs of warehouses, category management systems, stores and end users at once.
There are two main components that make up the PIES standard.
The Technical Specification is the first, and deals with the high numbers of data types, items and acceptable values that are essential to the standard.
The Delivery Specification is the second component. All PIES data must conform to this specification, which was first designed in 2003 by Adrian Klingel (Chief Technology Officer at Illumaware)for Carquest. It exists as an XML Schema and is updated as needed to accommodate changes made to the Technical Specification.
The challenge when working with the PIES Specification comes when you need to manage the data outputs for a supplier's channel partners, as well as confirming and measuring the quality and quantity of a particular suppier's data.
Due to differing needs, it is common for warehouse distributors and retailers to have varying requirements for both delivery and data.
Let us help you
Our team has building great e-commerce sites for 20 years. We would be glad to discuss Aces & PIES or anything else related to auto parts ecommerce
Understanding and Utilizing ACES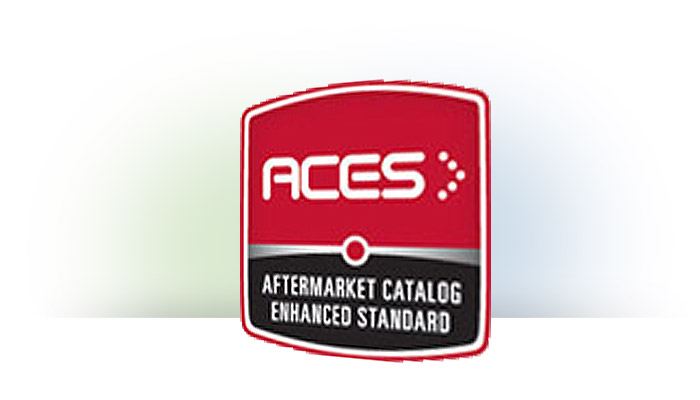 ACES (Aftermarket Catalog Enhanced Standard) was created to regulate information for proper product selection as well as fitment. ACES determines how Year-Make-Model lookups work. This North American Industry Standard can also be used to manage and exchange automotive catalog applications data. Created by the AAIA (Automotive Aftermarket Industry Association), ACES allows suppliers to publish automotive data with standardized vehicle attributes, qualifier statements, and parts classifications.
Understanding and Utilizing PIES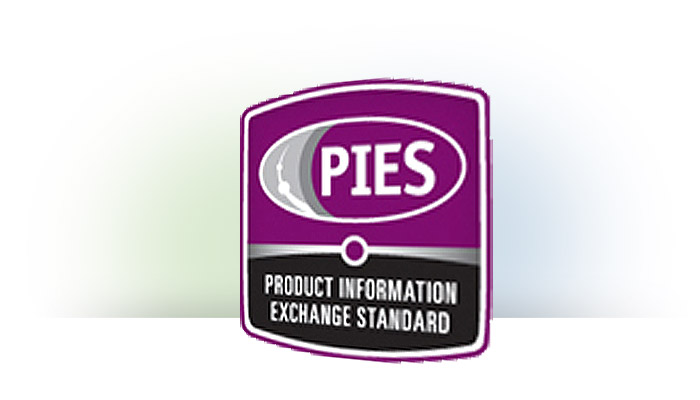 PIES (Product Information Exchange Standard) was created to define the attributes of the automotive products and is the best way to exchange and manage product attribute information in the automotive aftermarket industry. Examples of these attributes include: brand ID, price, dimensions, description, etc.
Standardizing product content allows supply chain costs to be lowered as well as contributing to increases in sales and operational efficiencies. Utilizing an Aces & Pies is the first step towards data synchronization with channel partners, leading to increased sales, shorter new product introduction cycles, and lower operating costs through reduced order processing, invoicing, and shipping errors.
Visit this link, to see a complete list of our ecommerce data services.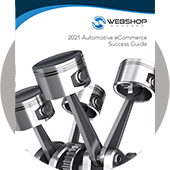 Download the 2023 Automotive eCommerce Guide
Sales in Automotive eCommerce are continuing to trend up! Once again, this year will see record-setting numbers. Ensure your business thrives with the latest tips and tricks from the pros at Web Shop Manager.