Web Shop Manager - How To Title A Blog
Before you begin thinking of a strategy for eCommerce blog post promotion you must first think of how to title a blog and of course selling more products. There are many ways to create an attention grabbing title, here are (4) of my favorites: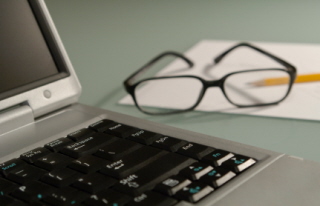 Now that you have an informative, engaging title it is time for creative blog promotion. It is not necessary; in fact, it wouldn't be a good thing to use all of the following ideas for every single post. It may seem cumbersome at first but once you get in the flow of things it will become second nature. I promise! Here are (8) eCommerce blog post promotion ideas to get you thinking:
Bookmarking sites - sites like StumbleUpon, digg, or delicious are a small sampling of the bookmarking sites available for eCommerce website blog promotion. I find it beneficial to link up with users on sites like Twitter to take those contacts over to a social bookmarking site. Then you can bookmark each others posts and see the visits increase.




Social media sites – It should seem pretty obvious to share a link with your followers on sites like Twitter when you have a new post. Do keep in mind that only about 1 in 10 posts should be a shameless promotion of your site. However, sites like LinkedIn allow you the chance to add your post to the "news" section of the groups you are a member of. This can be an incredible place to post valuable material to a targeted audience. Do not post to every group, every time.




Forums/ participation on other blogs – There are forums for everything now. There are also blogs for just about every collection or hobby too. Seek out related forums or blogs to the items you sell and on occasion leave an insightful comment that brings the viewer back to a specific post on your site. Never leave a link to your home page, leave a link to a related article that helps further your insightful comment.




Send a link to bloggers for a possible link back - If done correctly this tactic can be very effective. Let's say you find a site that has a related article to something you have written about. Your article may expand on what they were saying, or offer another opinion, etc. Send a thoughtful email to the website owner and provide a link to the specific article you have in mind for them. If they like the post or believe their audience will gain something from reading it they may link back to it. Don't expect hand outs, but if you get one, fabulous! You may also want to provide a few link backs for other people and they may return the favor. Web Shop Manager™'s resources/links module is an easy way to list other websites or blogs as a resource for your eCommerce site visitors.




Interlinking in ones website – The content on your site will naturally build upon itself, and it will make sense to hyperlink to previous posts, and relevant pages on your eCommerce site. This will keep visitors on your site longer, and make their visit a meaningful one. Also, consider going back to old posts and linking them to relevant newer posts you have written.




Photo submission sites – Photography is a great way to get the attention of browsers. Sites like Craftgawker.com, and flickr can be used to upload great photos of your wares and drive traffic back to your site. Web Shop Manager has a Photo Gallery Module to help reel in the buyers hook, line, and sinker.




Newsletters – Use newsletters to feed your subscribers with great content that provides insight and will lead them back to your site and eCommerce store. Link to specific items in your store and talk about the benefits, or perhaps a widget vs. acme widget style piece. See "How do I Develop Innovative Content for my eCommerce Blog" for greater detail on developing content.




Feedburner and other blog syndication sites – These basically work like a syndicated TV show and will help you get exposure for all your hard work!



There are certainly more options for blog promotion that haven't been included in this list. What are some of your favorites?
In the next blog post we will cover some ideas to monetize your eCommerce blog now that you have traffic and momentum building.
Click here for more of the "Developing an eCommerce Blog" series to further your brand identity and grow readership.
Emily Dunn, Brown Bag Agency
By:
Dana Nevins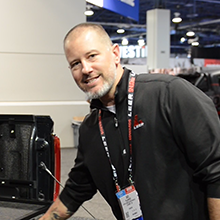 BEDSLIDE - Client Testimonial
"The best thing out of everything was that our sales went up. The new site had a better design, the checkout process was better, and ultimately achieved all of our goals. That site has been up for a year and a half and we're very happy with it, it's still awesome." - Jake Plappert