Content Marketing: 3 Words That Boost Conversions
Whether you own an e-commerce store on a top platform, or you're trying to gain new clients for a business utilizing a do it yourself website, you know the power of persuasive copy. The right words can spark new sales and get customers excited about your products and services.
In the same vein, the wrong words can deter them from making a sale, and you can see a loss rather than a boost in conversions.
Here are three powerful words that enhance your influence level and leave a lasting impression.

The word you does a few services for your content. The first is that puts focus on the customer rather than the business. They feel that they are being written for and addressed, and it's not all about the company's mission or products, but it's how those products apply to the person reading the content.
The word you also helps online businesses create rapport with the customers because the tone will be more conversational and engaging.

The word imagine is very successful in copy because it gives people hope that their dreams can be turned into a reality if they purchase the product or service you're promoting.
Utilizing a word like imagine helps people truly visualize themselves after they've made the purchase, and they can see how much better life will be. Think of that next time you are asked how do I start my own website?

If you want people to view you as an authority, the word because will enhance your efforts. It's not enough to tell people that the face cream you're promoting reduces the signs of aging – you need to let them know that because it's active ingredients are real orange zest and organic blueberries, it plumps up the skin around the eyes.
Next time you're marketing, test a few of these words out for yourself!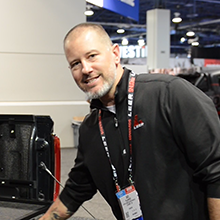 BEDSLIDE - Client Testimonial
"The best thing out of everything was that our sales went up. The new site had a better design, the checkout process was better, and ultimately achieved all of our goals. That site has been up for a year and a half and we're very happy with it, it's still awesome." - Jake Plappert