Off-Road Racing eCommerce Experts! Sell Performance Racing Accessories Easily Online
Off-Road performance racing is a format of racing where various classes of specially modified vehicles (including cars, trucks, motorcycles, and buggies) compete in races through off road environments. Racing Off-Road is the epitome of excitement, fun, and requires a tremendous amount of focus and control. Naturally, the Off-Road industry would require a web development company that can deliver these same qualities for Off-Road Apparel, Off-Road Accessory and Racing Parts eCommerce websites. With over 10 years of eCommerce experience,Web Design Solutions (WDS) and Web Shop Manager™ (WSM) will deliver an awesome eCommerce website, backed up with what we believe to be the most comprehensive Content Management System (eCommerce CMS) available.
When Web Design Solutions built WSM as an eCommerce CMS we tried to think of everything that would help to make our eCommerce customers and their online stores more successful. When we found that we needed to add eCommerce features like Automatic SEO, and QuickBooks Integration/Syncing to help simplify our client's lives, we jumped at the opportunity. Providing eCommerce features that help our clients become more productive and sell more parts and products is exactly how WSM has evolved into the Off-Road eCommerce platform powerhouse it is today. If you are interested in an eCommerce partner, contact WSM today.
A few more reasons we're the best choice.
Hot Racing eCommerce Topics
WSM is the best eCommerce software for Search Engine Optimization. Our automated SEO features are working even when you aren't! Every night WSM automatically generates product feeds to ensure your site is being crawled properly by search engines.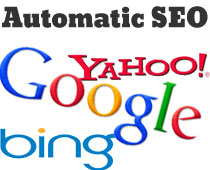 With our revolutionary data import/export tool, you will be able to manage your website more efficiently. You can easily migrate from another eCommerce shopping cart, import or export huge inventories all at once, and export specific page statistics. You won't believe what's possible with WSM!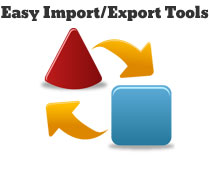 Our partnership with eBridge allows us to offer a variety of powerful integrations within our eCommerce CMS. With Lightspeed, Quickbooks, MOM, and ShipWorks at your disposal from the get-go, the possibilities for success are endless.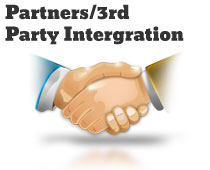 Take customer service to the next level with Web Shop Manager's easy to use live chat feature! Allowing customers to interact in real time with a customer support specialist can be the difference in gaining or losing a sale. Unanswered questions are a thing of the past with WSM.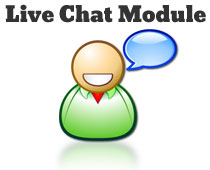 Off Road Racing & Aftermarket Performance Parts eCommerce Platform
---
Off Road Racing & Aftermarket Performance eCommerce Reinvented
If your eCommerce website lacks the power, and speed you desire for your Off Road Racing & Auto Racing Parts website...don't wait another minute. Contact WSM today to get your website fired up! With WSM's eCommerce features designed specifally for Off Road Racing eCommerce, you can create SEO optimized product pages to ensure your Auto Racing Parts are found by your customers. Our events calendar, blog/news, and photo gallery eCommerce features will provide a platform to share Off Road Racing photos and local racing events with your customers. Your customers will visit your eCommerce site for their own adrenalin rush...once they are on your eCommerce site they will find it so compelling, that they will keep coming back for all of their Racing Parts & Off Road Racing Accessory needs!
Easy to use and comprehensive Content Management System (CSM), to easily manage all of your truck performance parts, truck accessories, auto detailing products, and content whether you have a hundred, thousands, or over 1 million parts to manage!
Year/Make/Model Selector allowing customers to find the products that meet their automotive requirement.
Brand/Logo Management to assist customers in finding parts from their favorite manufacturers.
Unique or Global Product Options to simplify differentiating various parts, colors, and sizes without adding individual product pages. Put the customizing at the fingertips of your customers!
The most advanced Data Import/Export tool in existence on any eCommerce platform. Allowing you to focus your time on other areas of your site.
Incorporation of video to deliver excitement on demand.
Specialized Performance Events, Blog, and Gallery features to showcase your work.
e-Commerce Off Road Racing Web Design to make sure your website visually appeals to your customers.
Your Performance Off Road Racing Shopping Cart...reinvented.
WSM's usability is unparalleled and was designed with the novice to intermediate e commerce user in mind. Assigning Product Options, and Brands & Attributes allowing you to create dynamic searches including Year, Make, and Model can easily be managed in-house, without additional web development costs. WSM will combine our robust eCommerce products with excellent web design services, to create an eCommerce site that will be 'First on Everyday'!
For more info on Off Road Racing & Performance Web Development
Request a Web Design Quotation.