8 Ways to Reduce Your Bounce Rate and Increase Sales
It's amazing how much customer information you can get from a simple number like your bounce rate.
Your bounce rate lets you know whether people are staying on your site once they've arrived, or if they are leaving immediately before you even have a chance to show them what you're about.
Here we look at a few ways to reduce your bounce and increase sales.
#1: Break up the text
If the first page your potential customers see is a five hundred word paragraph, you'll quickly scare them off, especially when you are competing to be the best online car parts store.
Breaking up your text makes the content easier to digest and read thus giving you the opportunity to keep people on the page.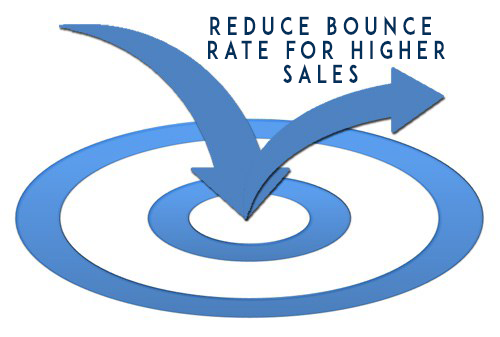 #2: Create valuable content
Once you've attracted people and they've decided to stick around because of your outstanding e-commerce web design, you need to provide content that converts them into loyal customers.
Easier said than done – we know. But completely worth the time and effort.
#3: Update stale content
Updating old content is an excellent way to reach current and potential customers, especially if you're in an industry that is ever changing.
Take the time to include new long-tailed keywords that are more refined to your ideal customers versus the shorter ones used in the past.
Updating content also shows viewers that you keep the site fresh, and this can build loyalty and increase conversions as well.
#4: Have more than one landing page
More landing pages give you the opportunity to target a wide variety of potential customers.
You'll have the chance to focus on the needs of different customers and bring them in through landing pages specified just for them.
#5: Redesign your website
A high bounce rate can be the result of a poor web design. Website attributes like slow upload times, pop-ups galore, and cluttered pages will cause people to leave pretty quickly.
If you haven't redesigned your website in a few years or notice that your online business isn't as clean and modern as your competitors, then it's time to brainstorm about what the layout of your next design should be. The best mobile ecommerce sites all started somewhere, so you will be glad to invest your time today for potential profits tomorrow.
#6: Match your keywords with content
When you want to sprinkle in a few of those highly valuable keywords to attract the right customers, be sure you're doing it in a way that is natural and matches the content.
People can spot an article a mile away that merely serves the purpose to be found by search engines. If it provides zero value to the customer searching, customers will bounce.
#7: Write clear meta tag descriptions
If you want to be found by the ideal customers, give the search engines a meta tag that brings them there.
Make sure the verbiage is clear and that you use keywords within the first fifty characters of the description.
#8: Make sure your site speed is fast
Even if you have a fantastic web design and amazing content, you'll lose people with a slow website.
Make sure that you speed times are quick and grab the attention of the visitors right off the bat. Once you do this, you'll start to see the shift to a lower bounce rate and more conversions.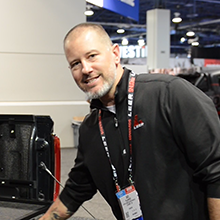 BEDSLIDE - Client Testimonial
"The best thing out of everything was that our sales went up. The new site had a better design, the checkout process was better, and ultimately achieved all of our goals. That site has been up for a year and a half and we're very happy with it, it's still awesome." - Jake Plappert