What is eCommerce?
Simply put, eCommerce is the act of selling goods online thus online commerce verses real-world commerce. According to the "Quarterly Retail E-Commerce Sales 3rd Quarter 2009" report from the U.S. Census Bureau:
"…the estimate of U.S. retail e-commerce sales for the third quarter of 2009…was $34.0 billion, an increase of 4.5 percent (±1.2%) from the second quarter of 2009."
In addition to big money spent on online sales, please consider the following benefits to an eCommerce online store solution:
Ability to easily reach a local, regional, national or worlwide online marketplace
Instantly introduce new products or services to your online marketplace
Your online store is open 24/7 for eCommerce shoppers to shop when they want
Eliminate the need for renting additional store front
Showcase your products and services with information to help close sales & become the expert
Generate additional communication streams with potential customers, and existing ones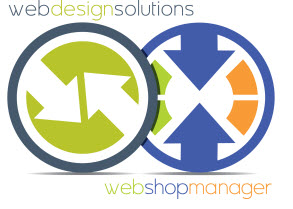 What is Web Shop Manager™ (WSM)?
With its company headquarters in San Diego CA, Web Shop Manager™ is the best eCommerce and online shopping cart solution combining eCommerce Web Design and Website Development into a comprehensive e-Commerce package that is feature rich and customized to meet your needs and your budget. Our eCommerce web design and website development portfolio consists of online stores for Automotive eCommerce; Antique Gallery and Boutiques; Retail, Fashion, Clothing and Apparel stores; Cosmetic, Beauty Spa, Health Spa and Cosmetic; Business-to-Business (B2B) and Business-to-Consumer (B2C); and Home and Furniture and more. In addition to award winning eCommerce web design and web development, we are continuously adding features that will enhance your eCommerce site and your online shoppers experience. A few of these integrated features include:
Our tiered pricing schedule ensures that there is a price point to fit every budget. We want to ensure that whatever solution is selected for your eCommerce site, it will exemplify all that you stand for while providing the very best eCommerce platform to optimize your Internet presence.
Still not sure if you want to take the online store plunge? The first step toward that decision would be to obtain a free quote, or to peruse our extensive eCommerce white paper. Please contact us with any questions, we are more than happy to provide you with a free eCommerce website consultation.