Increase Social Media Presence | Web Shop Manager
1) The more people you get talking about your product or brand, the higher your conversion rate.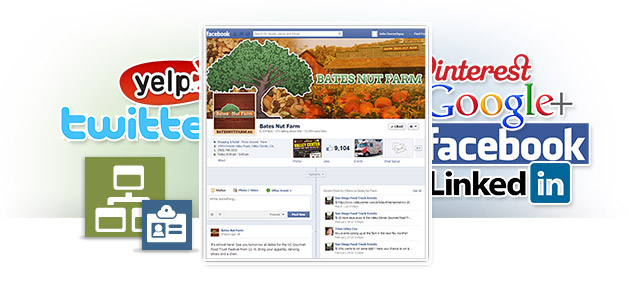 First you need to decide exactly what conversion means to you – a sale, a newsletter sign up, or someone simply staying on your site after landing on the homepage. Whatever you decide, people turn to their connections on social media to ask questions and find answers – get your brand or product in that message! Social media is an important aspect of branding and marketing actions that could help your product be the next product recommended to a friend and increase eCommerce sales.
2) Post valuable and educational material to your Facebook and Twitter feeds to make people want to come back.
Nobody likes to read only promotions on a company's Facebook, so be sure to switch it up and make your page one that a user can reference and come back to in search of information. Facebook 'likes' and Twitter 'tweets' are valuable online real estate – do not overdo it or waste opportunities to gain new fans and followers. If you spam your pages with useless information you may actually lose followers and fans. Produce great content and double your social media presence!
3) Brand Representation.
Not everyone that uses Facebook uses Twitter, and vice-versa. One aspect that is often overlooked is brand continuity and making sure it is crystal clear that the same company is being represented across all of your social media platforms. Do not alter your logo or catchphrase for one social media platform over another. You need to present a clear marketing message and brand name to your audience. If your company sells visually appealing products, take advantage of Instagram and Pinterest to draw in customers based on what custom parts you can offer them.
4) Keep In Touch With Customers and Potential Customers.
Social media is about engagement, not just promotion: if someone shares what you have posted thank them and answer any questions they may have. Actually reaching out to your fans could be the difference between getting a referral and losing a sale. It is also important to remember that your fans are looking for helpful articles, reviews, and pictures that only YOU can provide them – ensure you post valuable content that people will want to share with their friends. Many retailers post only sales pitches and marketing messages and do not offer any real help or advice to their fans – do not fall into this trap.
5) Offer special promotions to your fans and followers.
Create a campaign that offers 20% off of a certain product if you like the page on Facebook or become a fan, or 10% off of shipping if you mention the company name in a tweet. You will get more likes, shares, and visibility this way as well as increase sales. These tactics build brand awareness and interest in your company.
With Facebook, Twitter, and Instagram ruling people's online worlds, it is clearer now than ever that social media strongly affects purchasing decisions. According to Business Insider, Pinterest accounted for 23% of social-generated eCommerce sales and Twitter counted for 22% while Facebook was slightly higher with 28%.
The message is simple: People go to their friends to ask them what they should buy. Peer reviews are often highly valued, and with social media as a platform, millions of potential customers could be exposed to your brand, products, and website. You would rather buy something that your friend is happy with and recommends to you over something a faceless reviewer writes that you have never met. Your friends are your friends for a reason – you trust them and their suggestions.
By: Dana Nevins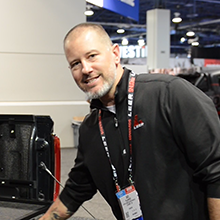 BEDSLIDE - Client Testimonial
"The best thing out of everything was that our sales went up. The new site had a better design, the checkout process was better, and ultimately achieved all of our goals. That site has been up for a year and a half and we're very happy with it, it's still awesome." - Jake Plappert