We've been hard at work perfecting the ecommerce user and interface experiences.
We would like to congratulate and welcome our newest clients on the successful launch of their websites in 2016...
Big Country - Automotive Distributor in Mexico
Features: B2B, Advanced Search, Multi-Source Data, International Currency & Lauguage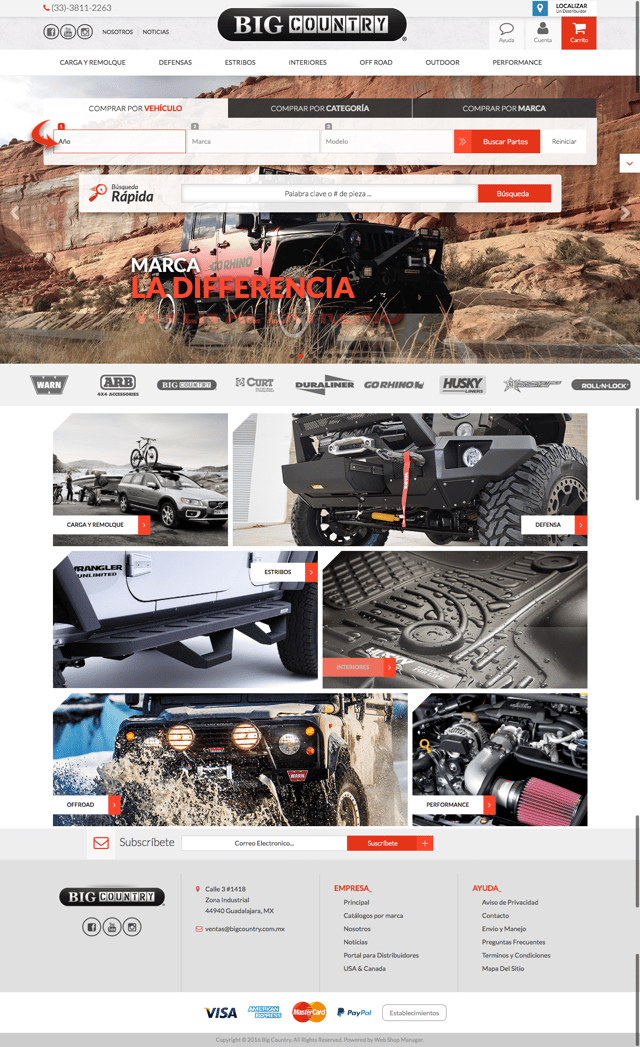 Features: Enhanced User Experience, Data Optimization, Mobile-Optimized Checkout


Truxedo - Truck Bed Cover Manufacturer
Features: Dealer Portal & Lookup, Enhanced Product Search, Data, Mobile-Optimized


Features: Home-Page Banner Merchandizing, Year Make Model, Data, Mobile-Optimized
Planning to be at the PRI Show in Indianapolis Dec. 8th-10th? Schedule a meeting to chat about your 2017 eCommerce goals.
---
Do you want to learn more?
Outpace your competition in 2017 with our eCommerce Success Guide featuring the latest trends and free marketing success tips.
Download Your Success Guide!