2016 Automotive Advertising and Digital Marketing Tips
Once you've applied the big data applications and practices we've broken down in this series, then you'll be ready to push your marketing efforts further than ever before. There are a lot of marketing tips that you can apply, but these eleven are the bread and butter when it comes to setting yourself apart from the competition.
#1: Make it personal.
You know that saying, "it's not personal. It's strictly business," from The Godfather. Well, this is one time to go ahead and make the personal experience you're providing customers your business. Live chat, forums, blogs with active comment sections, and social media interactions are all part of the marketing equation online, and you should be getting involved in the chatter.
11 Digital Marketing Tips For Your Online Auto Parts Store
See how Auto Blog puts their forum in the main navigation, so it is easy to see and use: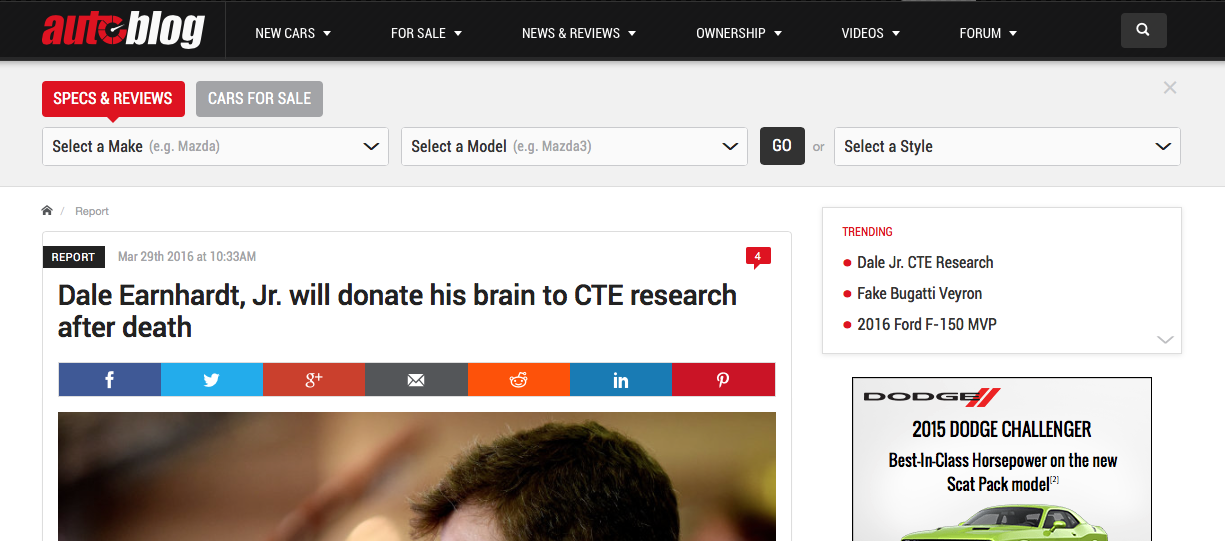 Stay in front of your current and potential customers, and do it by being more personal. Try not to sound too stiff and disengaged when you're posting. And don't be afraid to involve your customers in silly, daily choices like the fact that you hate coconuts, but your wife loves them, and that's why she's writing the blog this week about coconut scented cleaning products.
#2: Start a loyalty plan.
You don't have to be aggressive to get people to reward your investment in automotive web design and sign up for your loyalty plan when you design it for those who already use your e-commerce store on a regular basis. Remember – it's a loyalty program, so you want to use at as a way to express gratitude for those who are doing business with you most often.
While it can be an excellent tool to bring new people in depending on the savings you offer, the ultimate goal is to keep people coming back time and again.
#3: Make tutorial videos that add value.
If you sell sophisticated products that require assembly and a little bit of industry knowledge, then you can really add value to your e-commerce store. Some of the tutorials you can offer to your customers free of charge while the most in-depth videos can add a few dollars to the price tag if you market your product with the tutorial.
#4: Start testing new applications.
With an e-commerce store that is fully operational, you can start paying attention to the kinds of data that you didn't have time to when you were getting everything set up. Do some A/B testing when it comes to design, check out, and other corners of your online store to see what's most effective for your customer base.
#5: SEO Optimize your e-commerce store.
If you don't have time to optimize your e-commerce store, you might want to consider hiring someone. Search engines are looking for quality eCommerce websites and turnkey shopping carts to rank because companies like Google and Yahoo want shoppers to use their services to find you.
The idea behind SEO tactics is to make you visible to consumers and search engines, so you gain traction from both sides of the spectrum. When you don't do anything with SEO, then seeing organic growth will be a very slow process.
#6: Check your sites load times.
If you do any shopping online, then you should already know how crucial load time is for an e-commerce website. When you have to wait too long for a page to appear, you leave. Collecting and applying data to ensure your site is fast will improve your bounce rate and the amount of conversions.
#7: Advertise on all platforms.
If you're only promoting your e-commerce store via SEO and referrals, then it's time to branch out to other outlets. You should be focusing on social media, ads and guest blogs on popular websites that relate to your industry, and even newer online gadgets like smart watches. Think outside the box, and even get offline and run ads on local television and radio stations.
#8: Pair products that are bought together.
You can boost a single item sale into a multiple item sale when you keep products that pair well together in front of the customers throughout their shopping experience. When someone visits your online store to make a purchase, you've already got them in the perfect state-of-mind to buy products in a particular category.
Here's an example of how Amazon groups products that are often bought together: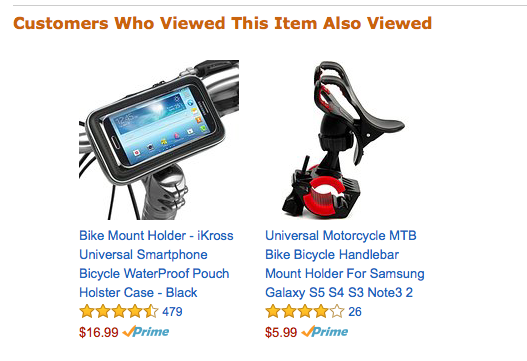 #9: Spice up your content.
Before, when you were buried by the technicalities of setting up the e-commerce store, you may have forgotten to add content that engages the reader, and not just informs them. When you're strategizing over your next marketing plan, don't forget to spice up the dialogue, so people stay on the page.
#10: Proactively watch your reputation grow.
When you're focused on marketing, there may be one element that you're leaving out, and that's your reputation. The most successful companies that have seen continual growth and longevity have put stock into keeping a positive reputation.
Negative online reviews, social media posts by disgruntle employees, and other adverse publicity can actually rank higher than your website if you aren't paying attention. This is one reason SEO is so essential, but it's also why you should be engaging with your customers and employees, and keeping an eye on what is being said about you.
The more proactive you are to put out the fire of a negative review – the further it will stay behind you, and you'll have an opportunity to correct any errors using efficient methods. That way when someone searches for your e-commerce store, that's exactly what will pop up first.
#11: Make check out easy.
This is one of the last impressions a customer has in your e-commerce store, and when a checkout is seamless, they'll remember and want to come back. Steer clear of distractions during the final purchase such as pop-ups, survey requests, registration requirements, and shipping costs that don't show up until the end.
You want your checkout to be predictable on all devices, no matter what size the screen. If someone leaves during checkout, you can send a friendly email reminder with an image of what was in the cart before it was abandoned.
In the email, you can include free shipping for the purchase or other coupon incentives to get them back. Just be sure you do this in a casual way and don't fill up email inboxes, or soon you'll be seen as annoying rather than a source for services.
Whether you apply one, or all of the tips above, be sure you collect and analyze the data during your marketing venture to give you an idea of what works for you!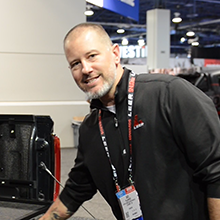 BEDSLIDE - Client Testimonial
"The best thing out of everything was that our sales went up. The new site had a better design, the checkout process was better, and ultimately achieved all of our goals. That site has been up for a year and a half and we're very happy with it, it's still awesome." - Jake Plappert