How to Prevent Abandoned Carts on Mobile Devices During the Holidays
When you own an e-commerce store, you need to put yourself in the mindset of the consumer, especially during the busy holiday season. When you do, you experience those little frustrations that cause people to leave their cart, and cost you a sale. Let's check out what causes people to abandon their cart, what tools and practices you can implement to recapture the sale, and how to do it in a way that the customer appreciates your efforts (not in a way that annoys them).
Why do people abandon their cart?
Understand why people abandon a shopping cart on their mobile device, and you'll be one step closer to correcting the problem. There are multiple reasons why this can happen, and no matter what the reason, it can cost you some huge numbers during the holiday season if you don't shed some light on it. Let's look at the most common reasons for cart abandonment and how to correct the problem.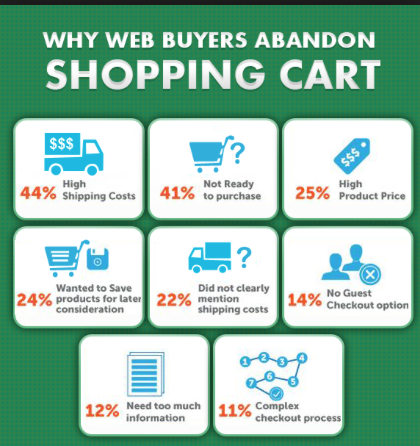 >
Problem 1: The checkout process is overly complicated.
Yes, smartphones are amazing. However, they're also very small, and the busier and more complicated your checkout process is, the fewer people will want to stick around for the final sale.
Solution: Simplify the checkout experience.
Only ask for the most necessary information and don't redirect people to another eCommerce website shopping solution with cart to check out. You want to make the process as seamless as possible. Also, make sure the design is very basic and functionality focused. There's no need to wow people with images during check out unless they're for security purposes.
Problem 2: You have to become a member.
Making it mandatory for people to register for your email newsletter, in return to check out for the sale, may seem like a great way grow your email list. But during the holidays, it's a great way to get people to leave before making the final purchase.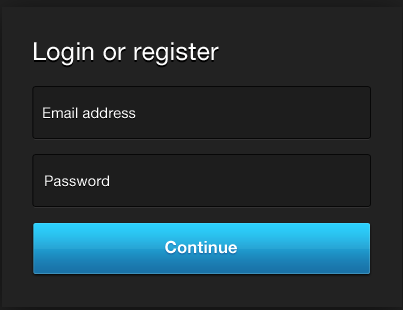 Solution: Softly suggest they register for the site (if at all).
During the holiday season, when people don't want to commit to membership at every swipe of the card, you need to drop the registration feature on your site as customers are paying. You can softly suggest they join without being forceful. And please, no pop-ups disrupting their transaction either.
It doesn't sound like a big deal to create a username, password, and email to join a site, but it's just one more barrier towards the final sale, and one more way to cause the consumer to lose interest. Consider adding an express checkout with the option of becoming a member.
Problem 3: Not enough shipping information.
When you add up the shipping information at the end of the transaction, you might give your customer a bit of a shock right before they click the go button on the sale. They may also leave if they find out the product will take too long to ship.
Solution: Give them shipping information up front – no surprises.
Give your customers the total price with shipping cost and taxes included, as well as the delivery time, up front. There's no reason to shock your customers with these numbers after they've filled out their information. It'll only scare them away from making an already impulsive shopping decision.
In the same vein, if you already have high shipping costs, you might want to consider having a discount, or a "free shipping" coupon included in the final transaction. After all, one reason people love shopping on their mobile device is that straight-to-the-door delivery after a fun purchase.
Problem 4: They don't have time to finish the transaction, or they prefer to complete it at home.
Your customers are looking at your products while they're at work, continually waiting in lines and for appointments, at their kids dance practice, and all of those times you find yourself twiddling your thumbs. And you never know when you'll get interrupted and have to put the phone down.
Also, some people never intend to finish the transaction on their phone. They shop on their phone and then make the actual purchase when they're in front of a bigger screen. This also gives them a little time to think about the product and if they really do need it now.
Solution: Send a follow-up email that helps them link back to the potential purchase.
When someone spends a significant amount of time viewing a product, give them an easy way to save the purchase for later by adding an icon that sends it to their email, so they can go right back to the link they were viewing. You can also send them a follow-up email that reminds them they were in the middle of checking out. Be sure you add a product image in the email because that will increase your odds of making the final sale.
Don't overdo this one. While you want to remind them they were in the middle of shopping when they were cut off from completing the final transaction, you don't want to bombard them with emails. If you start loading up their inbox, they might start looking at you as a nuisance rather than a shopping solution.
Select one time to send the follow-up email, whether it's one hour or 24 hours after they abandon the cart, and if they don't respond with a sale, leave it at that and put your energy towards other potential customers. Remember, you're just sending a friendly reminder. Incorporate a free shipping or percentage off coupon in your reminder email if you think the price is why they left.
Problem 5: They don't feel secure checking out.
Let's face it – people are getting more aware of the information they're putting out there, and if they don't feel that the checkout is safe and secure, they'll leave. While you might have an opportunity to recapture the sale when they are using a device under a secure WIFI, it doesn't have to come to that.
Solution: Reassure the security of the checkout process.
Even if you have the best checkout security available known to man, if you don't advertise that to your customers, they'll never know, and they'll lose confidence during the payment process. Especially if you're a smaller, less known, e-commerce site. Reassure them that you use the very best security measures during the checkout process, and always have a link that explains your security procedures somewhere on your website.
Problem 6: Not enough descriptive information about the product.
You can be selling an identical product of a competitor, but if they showcase it better, they'll always get the sale ahead of you. Also, if your descriptions sound generic and bland, that's exactly how the product will come across.
Solution: Add unique descriptions, images, videos, and reviews to your product page.
First, you don't have to go crazy here and incorporate every sales tactic you read. However, you need to find a voice to describe your products with and also represent your individualized brand. Here's how Disney does it: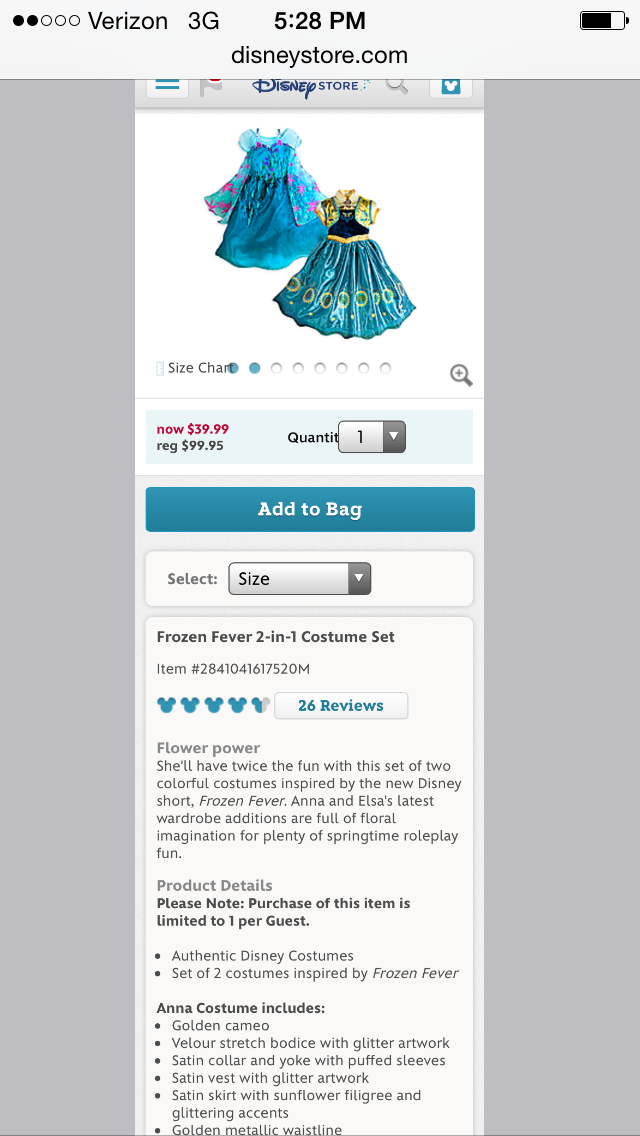 Your end goal when applying images, videos, and customer reviews to your products is to give people confidence, so they make an educated purchase. Gaining your customers trust, and giving them assurance in your e-commerce store, will help you gain their loyalty, referrals, and respect.
By:
Dana Nevins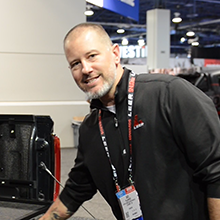 BEDSLIDE - Client Testimonial
"The best thing out of everything was that our sales went up. The new site had a better design, the checkout process was better, and ultimately achieved all of our goals. That site has been up for a year and a half and we're very happy with it, it's still awesome." - Jake Plappert