Web Shop Manager - How To Get Readers For Your Blog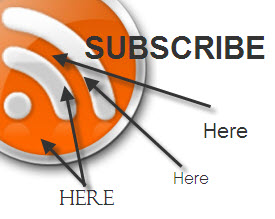 It is a well known fact that in business it is easier to keep customers than it is to find new ones. The same goes for subscribers to an eCommerce site. It is worth a bit of work to gain and keep loyal followers rather than spending copious amounts of time looking for one hit wonders. It is crucial that you engage them by giving them the fresh content that they expect from you, their trusted source for information. For a little help developing content for your eCommerce blog, you may want to refer to the series "Developing an eCommerce Blog" specifically "How do I Develop Innovative Content for my eCommerce Blog?".
There are two main ways on how to get readers for your blog: First, there is the newsletter. There are advantages to newsletters, you can control content and make it specific for your audience by including an introduction, point them toward some other links/resources, provide updates etc. Then there is RSS, RSS most commonly is referred to as "Really Simple Syndication" which means people choose to subscribe to your eCommerce blog articles. They will automatically be notified when you have new content from the feed reader of their choosing. They will receive your eCommerce blog post as is without additional content. Both the newletter, and RSS are available through Web Shop Manager's content modules.
How do you get users to sign up for a newsletter or RSS feed?
Free Report – Upon registering for your newsletter or RSS offer your subscribers a report that is well written and in a different context would be worth paying for. They gain insight into your knowledge base, and you gain loyal readership.

Contests – In general people love free stuff and are willing to sign up for something if there is the chance they'll win something. The offer should be something that they would find of value, and is related to your brand or service.

Repetition – You will find that people are more apt to do something if they are asked more than once. Try adding a link to the bottom of your eCommerce blog post asking for them to sign up, and make it abundantly clear that you have a newsletter available. Note how Atlanta Antique Gallery, developed by Web Design Solutions, asks you to sign up for the newsletter easily with just an email address right in the middle of their home page.
Now that you have your faithful flock, how do you get them to interact?
Thoughtful Posts - Be honest, interesting, and personable (not spammy) in your posts. Providing meaningful content is the best way to gain returning visitors. Also, respond to blog post comments that people make. Engage them in further discussion, and use those comments as inspiration for new blog posts.

Love is a Two-Way Street – If you want others to comment and interact on your blog, be sure to pay the comment love forward. Focus on a small group of people that you particularly think would add value to your blog. Interact with them by visiting their website/blog and commenting, sign up for their newsletter, ask questions, etc.

Connect via Social Networking Sites – Find out where else your target audience 'hangs out' online. Join them on facebook, twitter, or bookmarking sites. Forming genuine relationships is the best way to gather a loyal following.
Whether you ask your audience to sign up for your eCommerce newsletter or RSS feed, do interact with them by providing fresh content, and a friendly place for them to voice their opinions. Each interaction places you in front of your prospective customers before they need your service, ensuring that they turn to you first when they do. Blogs serve as an informal way to create a forum like feeling, and have greater control over the direction of the conversation.
The next post will discuss how to use Social Media as a platform to drive traffic and keep the conversation going. In the meantime be sure to sign up for Web Shop Manager's RSS feed.
Emily Dunn
Dana Nevins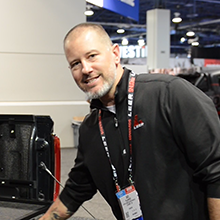 BEDSLIDE - Client Testimonial
"The best thing out of everything was that our sales went up. The new site had a better design, the checkout process was better, and ultimately achieved all of our goals. That site has been up for a year and a half and we're very happy with it, it's still awesome." - Jake Plappert