A Content Management System Made By eCommerce Experts for all of Your Powersport Web Design Needs!
The Powersports industry is inherently competitive, and extreme brand loyalty is fairly common. In order to get your Powersports Aftermarket eCommerce business up and running, you need the easiest to use and most effective Content Management System available. Web Shop Manager (WSM) is the one stop, all encompassing Aftermarket eCommerce solution for you and your growing company. Our integration with ADP Lightspeed software guarantees that you will be able to effectively manage your inventory and offer the best customer experience in the industry. Keeping an inventory of hundreds or thousands of powersport parts, each within a distinct category and with detailed product pages, is no sweat with Web Shop Manager.
Want to learn how fast we can take your business online? Fill out this quick form to be contacted by an experienced eCommerce representative
A few more reasons we're the best choice.
Hot Powersports & Motor Sports eCommerce Topics
WSM is the best eCommerce software for Search Engine Optimization. Our automated SEO features are working even when you aren't! Every night WSM automatically generates product feeds to ensure your site is being crawled properly by search engines.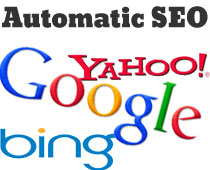 With our revolutionary data import/export tool, you will be able to manage your website more efficiently. You can easily migrate from another eCommerce shopping cart, import or export huge inventories all at once, and export specific page statistics. You won't believe what's possible with WSM!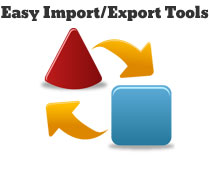 Our eCommerce Content Management System offers complete control while maintaining an ease of use that is unmatched in the industry. The point-click interface allows users to quickly make changes on the fly without waiting for a webmaster to do it for you.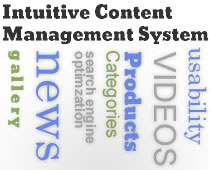 Our partnership with eBridge allows us to offer a variety of powerful integrations within our eCommerce CMS. With Lightspeed, Quickbooks, MOM, and ShipWorks at your disposal from the get-go, the possibilities for success are endless.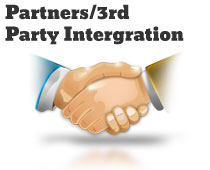 PWC & ATV Parts eCommerce Platform
---
Your Powersport eCommerce Website Design & Hosting Solution

We designed out eCommerce CMS in a way that makes it easy to pick up and navigate for those with little knowledge on the subject, but complex and feature-heavy enough for those with experience in the power sports eCommerce field. Features like our easy to use year make model lookup will establish your online store's legitimacy and give users a reason to come back; the ease of use! Our friendly staff will be there every step of the way to make sure you're getting the most out of your eCommerce shopping cart. We've got you covered on everything from motorcycle website design, to a general motorsports eCommerce content management system.
Finding a website design company that offers a Content Management System with all the features necessary to run a successful Powersport eCommerce site can be a daunting task, or at least it would have been, had you not found WSM. Our eCommerce CMS comes complete with a feature packed back end, and an easy to use front end for your customers. In the powersports industry, it's easy for consumers to get lost in the complexities of all the individual parts and how they function from a technical standpoint. Our comprehensive search features will allow users to sort by year make and model, among other things. Ease of use is extremely important in eCommerce web development, and no CMS will offer the level of customer satisfaction that Web Shop Manager brings to the table! Here is a list of some of our features that will come in handy for your growing Powersport e-business:
Easy to use and comprehensive Content Management System (CMS), to easily manage all of your product listings whether you have 10s or 1000s of powersports parts.
Utilize eCommerce Live Chat to have real-time communication between sales support and a prospective customer in order to minimize barriers to purchase and reduce shopping cart abandonment.
Our advanced Photo Gallery facilitates management of home page slide shows easily from within photo albums to showcase special offers or featured products. No need to resize photos before uploading, the photo albums accept images straight from your digital camera and optimizes them for presentation. Once your gallery is up, site visitors have the ability to leave comments on the photos.
Brand & Attributes to allow your products to be listed by brand/model/parts.
Unique or Global Product Options to simplify differentiating various parts, colors, and sizes without adding individual product pages. Put the customizing at the fingertips of your customers!
News/Blog to keep subscribers in the loop about industry trends and innovations. This eCommerce feature can also be used to create a reference library of technical articles simply by assigning a topic.
The most advanced Data Import/Export tool in existence on any eCommerce platform. Allowing you to focus your time on other areas of your site.
e-Commerce Powersports Web Design to entice site visitors and keep them engaged as long as possible.
Your ATV/Scooter/Powersports Dealer Shopping Cart...reinvented.
Imagine having the ability to manage and sell hundreds, thousands or even millions of powersports parts easily, and from one interface. Thankfully, you don't have to imagine what it would be like because the ultimate Powersport & Motorsport eCommerce Solution is finally here!
For more info on eCommerce Web Design for Powersport Dealers/ATV/PWC or eCommerce Web Development
Request a Web Design Quotation.