Web Design The Holistic Way. A Easy Solution For Your Nutrition, Health & Wellness Website
Choosing Web Shop Manager™ (WSM) as your eCommerce solution ensures that you can expect nothing but the best. WSM is committed to helping our clients exceed their goals with results driven web design. WSM achieves this by providing a comprehensive eCommerce Content Management System, affordable web design, and energy efficient website hosting.
When you choose WSM as your Content Management System (eCommerce CMS) you will have access to many incredible eCommerce features to increase sales. Utilize the WSM Live chat eCommerce feature to take the confusion out of selecting the appropriate supplements and vitamins for your customers. Utilizing Live chat will engage your customers and provide them with the information they need to make an educated decision about your nutritional products. Contact WSM today to discuss building the ultimate Holistic Healing, Vitamin & Supplement, Nutrition, Health & Wellness eCommerce site!
A few more reasons we're the best choice.
Hot Health Wellness and Nutritional Supplements eCommerce Topics
WSM is the best eCommerce software for Search Engine Optimization. Our automated SEO features are working even when you aren't! Every night WSM automatically generates product feeds to ensure your site is being crawled properly by search engines.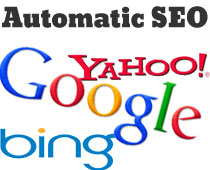 Take customer service to the next level with Web Shop Manager's easy to use live chat feature! Allowing customers to interact in real time with a customer support specialist can be the difference in gaining or losing a sale. Unanswered questions are a thing of the past with WSM.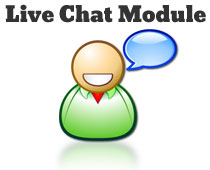 Take advantage of WSM's Event Calendar to stay in contact with your patrons and keep your employees organized. Instead of sending lengthy emails, quickly update your calendar with any relevant information or features on your e-business's horizon.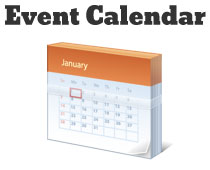 Health, Wellness, Nutrition, and Supplements Case Studies
---
eCommerce Website Design and Web Development Solutions for Nutritional Supplements & Holistic Healing Brands
Trusting an eCommerce web development company to fully understand, and incorporate your company vision, mission, and brand can be difficult. With an understanding of our client's expectations, at WSM we work as an eCommerce partner to help translate your goals and aspirations into a fully functioning, optimized, brand extension. WSM can create an eCommerce website that showcases your products, displays customer product Ratings & Reviews, and that serves as a platform for providing valuable content that will help to educate prospective customers, and encourage sales including, Blog/News, Resources & Links, and FAQ pages.
Easy to use and comprehensive Content Management System (CMS), to easily manage all of your products and content.
Product Dealer/Member Tools allows you to set up special pricing for dealers/members only available after login.
Dealer/Member Locator so you can represent every dealer across the country carrying your Health & Wellness products.
Unique or Global Product Options to simplify differentiating various products, dosage levels and sizes.
Show off before and after photos with our advanced Photo Gallery which facilitates management of home page slide shows easily from within the photo albums. No need to resize photos before uploading, the photo albums accept images from your digital camera and optimizes them for presentation. Once your gallery is up customers have the ability to leave comments on the photos.
Unlimited Categories/Nesting so you can organize your products in the best way possible.
Brand/Logo Management to assist customers in finding vitamins, supplements, and weight loss products from their favorite manufacturers.
Your Health/Wellness/Nutritional Supplements eCommerce Shopping Cart...reinvented.
e-Commerce Web Design to entice site visitors and keep them engaged as long as possible, ultimately leading to more conversions!
Call WSM today to have a fuller understanding of what makes WSM so incredible, and to have your questions answered by eCommerce industry professionals.
For more info on eCommerce Web Design for Health, Wellness, Nutrition or eCommerce Web Development Request a Quotation.