eCommerce Websites To Help Your Jewelry Company Sparkle & Shine!
At Web Shop Manager™ (WSM) you will find that we design eCommerce websites that are as dynamic as your jewelry is beautiful. WSM is the best solution for Handmade, Vintage, High Fashion, Designer, Wholesale, and Costume Jewelry eCommerce. There are specific features to consider when developing Jewelry eCommerce websites. Some features that will help the success of your Fashion Accessory or Jewelry eCommerce website include; the ability to easily add-edit-rearrange jewelry products, product slideshows, detailed and SEO optimized product descriptions, the ability to make mass product updates, and manage 1000s of products. For an eCommerce website that is easy to maintain, flexible, and will do everything you imagine and more, look no further than WSM.
With WSM as your Jewelry eCommerce CMS you will find that we have added fantastic web developments that will make your life simpler, and help you increase online sales. WSM comes eCommerce feature packed with tools like suggestive selling to help up-sell/cross-sell your products, and Ratings & Reviews to help take away the fear of clicking "add to cart". WSMs Product Management tools will allow you to manage 10s, 100s, or 1000s of jewelry pieces with ease. Add multiple photos to each piece, along with SEO optimized detailed product descriptions efficiently and effectively.
A few more reasons we're the best choice.
Hot Jewelry & Accessory eCommerce Topics
WSM is the best eCommerce software for Search Engine Optimization. Our automated SEO features are working even when you aren't! Every night WSM automatically generates product feeds to ensure your site is being crawled properly by search engines.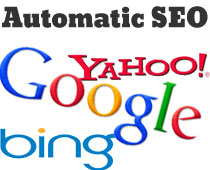 Our eCommerce Content Management System offers complete control while maintaining an ease of use that is unmatched in the industry. The point-click interface allows users to quickly make changes on the fly without waiting for a webmaster to do it for you.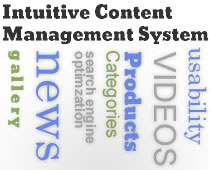 Our primary goal at WSM is to bring success to your growing eCommerce business. Web Design that focuses on generating conversions is a testament to this. Every design decision is prefaced with the question what can we do to increase sales? Let WSM be your partner in success!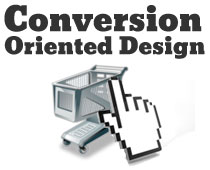 Musician, Band, Singer, Recording Artist, eCommerce Case Studies
---
Customized eCommerce and Web Development Solutions for Jewelry companies from Handmade Accessories to Bead Wholesalers
Are you looking for an eCommerce solution for your High End/ Vintage Jewelry business? If you are searching for the right fit to take your jewelry online, look no further than WSM. We are confident that you will find our web design, web hosting services, and pricing packages competitive and worth every penny. At WSM you will not find a cookie cutter experience, but a comprehensive solution to your specific eCommerce needs and wants. We pride ourselves on exceptional customer service and our "no man left behind" philosophy will ensure that the experience is enjoyable as well as profitable.
Easy to use and comprehensive Content Management System (CMS), to easily manage all of your jewelry products and content.
Dealer Tools allow you to set up special pricing, and content pages for certain jewelry distributors only available after login.
Retail Dealer Locator so you can represent every dealer across the country carrying your Handmade or Fashion jewelry line.
Unique or Global Options will help you ask all the right questions, and simplify the ordering process even if you design high-end jewelry pieces.
Advanced Photo Processing takes images from your digital camera and enhances them for better presentation.
Photo Gallery organizes photos of celebrity fans, and your homepage slideshow that you control! Allow customers to help you sell by allowing comments on photos for word of mouth marketing.
Unlimited Categories/Nesting so you can organize your jewelry items in a logical, orderly fashion for your customers.
Your High End/ Costume/ Vintage Jewelry Shopping Cart...reinvented.
With over 10 year of creative web design & development experience, the team at WSM is ready to catapult your fashion accessory or jewelry line to the top of the search pages, and into the hearts of your biggest fans. When you decide you want an eCommerce partner for your Fashion Accessories, or Designer Jewelry line, instead of a taking a number at the counter, be sure to contact WSM. The best Jewelry & Fashion Accessory eCommerce Solution is finally here!
For more info on eCommerce Jewelry Web Design or eCommerce Jewelry Web Development